Grab Your Super Suit! The Incredibles 2 Is a Go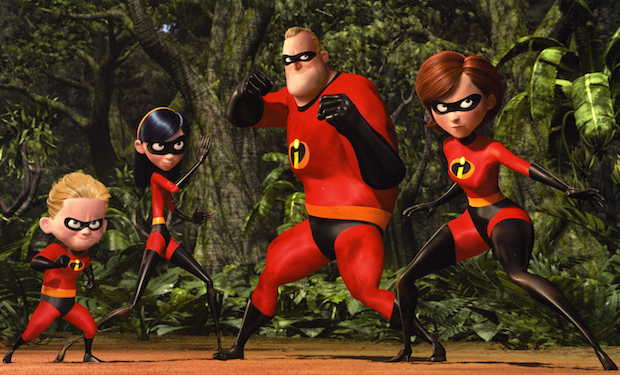 Posted by Mike Schuster on
Ask someone to choose their favorite Pixar movie from its fantastic pedigree and many will vote for The Incredibles. Drawing inspiration from the whiz-bang Silver Age of comics as well as the dynamic art of Will Eisner and Max Fleischer, director Brad Bird injected fun, action, and self-aware humor into the animated film, earning fans of all ages. And after a string of lukewarm Pixar entries including Cars 2, Brave, and Monsters University, folks have been clamoring for more of Bird's superhero family.
Well, sitting down with Collider, the director answered fans' prayers and confirmed rumors that he will be helming an Incredibles sequel following Tomorrowland's release. "I'm writing a sequel to The Incredibles and I can't think too much farther beyond that," Bird said. "I'm just focusing on getting Tomorrowland out into the world and playing with the Incredibles sandbox again." And when asked if the sequel would be his next project, he replied, "Yeah, it feels like it to me, yeah."
And although he quashed rumors that he's currently attached to a Star Wars spin-off, the news about his Pixar follow-up will surely delight fans of Mr. Incredible, Elastigirl, Frozone, and the rest.