Bob's Burgers Writer Will See the Entourage Movie for $10,000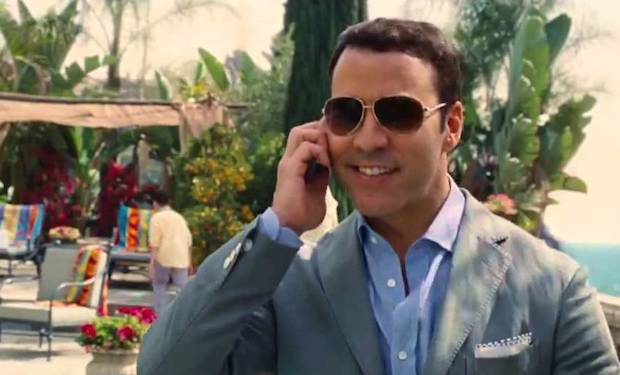 Posted by Mike Schuster on
In recent years, online fundraising campaigns have raised millions for decent and noble causes, but perhaps nothing is as altruistic as financially backing a woman who's about to undergo one of the most traumatic events a person could experience. Of course, we're speaking of actually going to see the Entourage movie. But that's exactly what a writer for the stellar animated program Bob's Burgers is about to do — that is, if donations to a charity meet a target.
Wendy Molyneux Drake has launched a GoFundMe campaign in order to raise $10,000 for CureSearch, an organization devoted to researching and treating children's cancer. And should the campaign meet its goal, Molyneux Drake will go see what she describes as "the worst movie of the year and possibly our lifetime." And don't get her wrong, she absolutely, positively does not want to see Entourage.
"I hope you don't give any money, honestly, because of how much I hate Entourage. Okay, it's your decision. Cancer and me not seeing Entourage, or forcing me to see Entourage in a THEATER FULL OF PEOPLE WHO ACTUALLY WANT TO SEE ENTOURAGE and money to cure pediatric cancers."
Nevertheless, as an incentive for backers, Molyneux Drake included Entourage-themed Reward Levels which promise prizes related to the formidable moviegoing experience. Some of them are:
• Turtle Level ($25): A picture of Wendy seeing the movie and a written review of the film
• Ari Silver Level ($500): Actually go see Entourage with Wendy and her husband
• Ultimate Turtle Level ($15,000): A cake to enjoy during the movie, plus a picture of Turtle or an actual turtle signed by Wendy
We commend Wendy for her selfless act of charity and wish her the speediest recovery should donations hit $10,000.