Seasons Greetings: A Very Murray Christmas Trailer is Here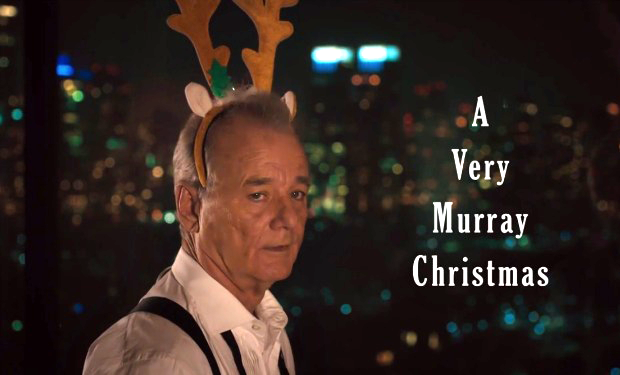 Posted by Melissa Locker on
Remember when you were a kid and the mere mention of Christmas would send you into paroxysms of excitement that wouldn't stop until ten minutes after the last present was open? Brace yourself, because you're about to feel like that again as a full-grown adult.
Netflix just unleashed the first glimpse of the trailer for a A Very Murray Christmas, the Christmas vareity special starring the one and only Bill Murray (who may have finally gotten the icing out of his hair). It's just a quick teaser, but it definitely looks like a Lost in Translation Christmas Special, which isn't that surprising considering it is co-written and directed by Sofia Coppola.
Netflix described the special as an "an homage to the classic variety show featuring Bill Murray playing himself, as he worries no one will show up to his TV show due to a terrible snow storm in New York City." George Clooney, Amy Poehler, Chris Rock, Maya Rudolph, Jason Schwartzman and Miley Cyrus are among the stars scheduled to appear in the special.