Whoa! Groundhog Day: The Musical Coming to Broadway in 2017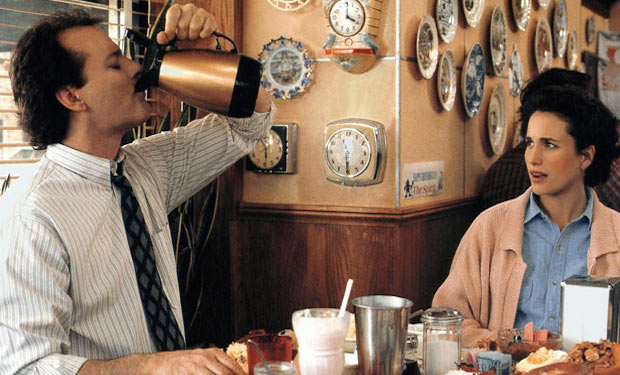 Posted by Mike Schuster on
Phil? Phil Connors? On Broadway? We'd sure as heckfire see that!
Following in the footsteps of Elf: The Musical, Catch Me If You Can: The Musical, and Hostel 2: The Musical (sooner or later, presumably) comes another song-and-dance adaptation of a motion picture. The team behind the Matilda musical are planning on bringing the 1993 highly rewatchable classic Groundhog Day to the Broadway stage. Bing!
Although the cast hasn't been announced yet — fingers crossed for Bill Murray — script co-writer Danny Rubin is on board to pen the adaptation and EGOT-winner Scott Rudin (No Country for Old Men, The Book of Mormon) will produce alongside Whistle Pig Prods. and Columbia Stage Live. The venue also hasn't been decided, but previews are slated to begin January 2017.
So let's all raise our glasses and drink to the Groundhog Day Musical (before or after world peace).