We'd Travel Down the Road and Back Again for This Awesome Golden Girls LEGO Set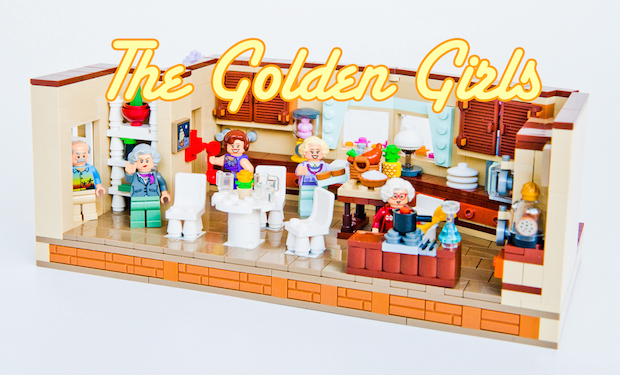 Posted by Mike Schuster on
From 1985 to 1992, our hearts were stolen each week by the sassy and saucy antics of four senior Miami citizens as they tackled ex-husbands, unruly kids, and a truckload of cheesecake. All the while, we wished we always had the ladies on hand to offer up their sage advice and guidance that can only come from years of postmenopausal bonding. Well, if the stars align and St. Olaf residents don't find a way to muck it up, we soon will.
Rightly featured as a staff pick in the Ideas section of the official Lego site, a Golden Girls Lego playset has been designated for a potential release.
Included in the set are our beloved leads, their individual accessories (like a handbag, a mirror, and yes, a cheesecake), a dead-on Lego version of the iconic kitchen, and even Dorothy's lunkhead ex-husband Stanley Zbornak with removable plastic toupee.
So if you have a shred of love still in your heart, head on over to the site and vote for this treasure to be released.
And in the meantime, take a look at a showroom montage befitting this brassy foursome below. Hopefully Series 2 will include Big Daddy and Quentin Tarantino as an Elvis impersonator.