Have Mercy! Watch Uncle Jesse Himself Confirm the Full House Reunion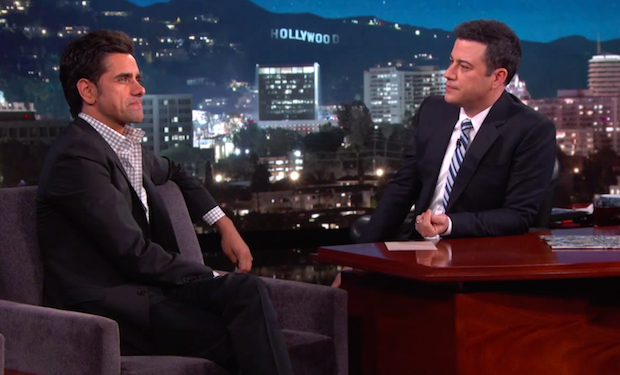 Posted by Mike Schuster on
For those dying to see a return to that infamously overstuffed ABC TGIF San Francisco domicile, all we have to say is, "You got it, dude!"
Confirmed by a sadly un-mulleted John Stamos on Jimmy Kimmel Live, Netflix has ordered 13 episodes of a Full House revival, entitled Fuller House, which is set to debut in 2016.
The story follows now-mother-of-two DJ Tanner-Fuller who seeks familiar assistance from younger sister Stephanie and single mom Kimmy Gibbler after being recently widowed. Along for the ride are Kimmy's rambunctious daughter (is there any other kind?) Ramona, as well as DJ's two sons, JD and Max. Negotiations with original cast members Bob Saget, Dave Coulier, Lori Loughlin, and the Olsen twins are reportedly ongoing, but Stamos is already on board as a producer and that avuncular source of hugs and advice, Uncle Jesse.
Check out the facts below, straight from the Smash Club proprietor's mouth.