Watch the SNL Cast Make Michael Keaton Play Batman and Beetlejuice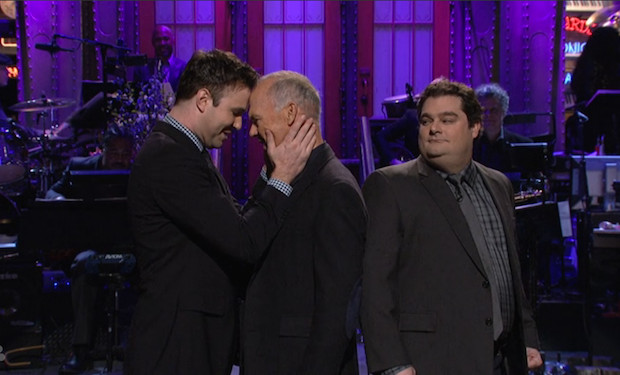 Posted by Mike Schuster on
Fact: If you're old enough to have lived through the '80s, then you're a Michael Keaton fan. From the frenetic ghoul in Beetlejuice, to the desperate everyman in Gung Ho, to even the certifiable loon in The Dream Team, Keaton played every character to the hilt without annoyance, pomposity, or overstaying his welcome.
So it stands to reason that the SNL cast, like the rest of us, is enamored with the actor and the many roles he made famous. Which is why Taran Killam and Bobby Moynihan joined Keaton on stage during his monologue to specifically beg him to "play Batman" and "Beetlejuice" with them. And as a fail-safe if he shyly declined, they have their own costumes and crude After Effects to complete the job.
Check out the SNL players as they celebrate Johnny Dangerously himself, Michael Keaton.