Here's the Daredevil Night Court Mash-Up Marvel Needs to Make a Reality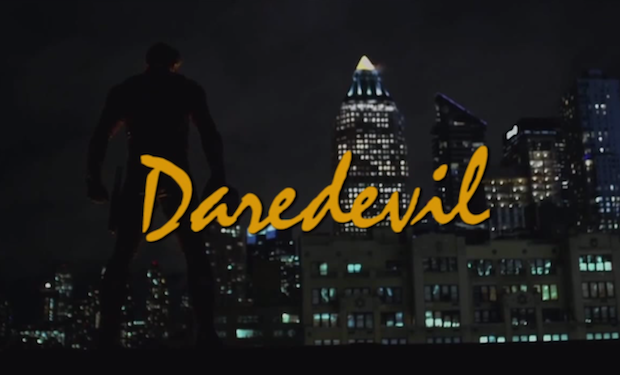 Posted by Mike Schuster on
When it came to primetime television in the mid-to-late '80s, nothing beat Thursday nights. Each week, we were a part of the Huxtables, the Keatons, and the gang at Cheers — and before Sgt. Phil Esterhaus told us to "be careful out there" on Hill Street Blues, we shared the joy of the nocturnal criminal justice system with Harry, Christine, Dan, Mac, Bull, and Selma/Florence/Roz on Night Court.
Besides Harry's novelty gags, Dan's sexcapades, and the classic "Finish by Midnight" episodes, the most memorable part of the show was the catchy intro with its groovy bass-heavy theme song. And as a celebration of that nostalgic morsel is this clip of Netflix's Daredevil series re-edited as the Night Court intro. Created by the crew at PoppedCulture, the video perfectly matches the smash cuts of gritty New York with the original, and even does a fantastic job of matching up the characters for the freeze-framed credits.
Relive a quintessential "Must-See Thursday" night by checking out the video below.