Watch Jack Nicholson's Understandable Reaction to Jared Leto's Joker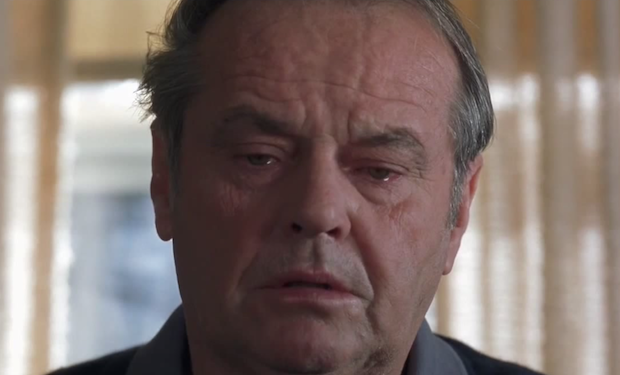 Posted by Mike Schuster on
Imagine, after 30 years, you've become one of the top names in the movie industry. Critical acclaim, countless awards, and a reputation you could rest a half-dozen mansions on. You then accept to play one of the most iconic characters in comic book history on the big screen, almost in defiance of the high-brow entertainment from whence you came. To everyone's surprise, you knock it out of the park, redefine the character, and change what cinematic villains mean from there on in.
And then, 25 years later, you look upon this — the latest version of the character you once played. Would you react any better?
Mashing up the tear-jerker ending to About Schmidt with the latest in "x-treme" Joker fashion, YouTuber Toniemcee depicts what must have been the only reaction Jack Nicholson could've had when first seeing Jared Leto's gaping grill and redundant tats. Although there's still a glint of a grin towards the end, we assume Jack's just fantasizing of what he's going to do to Suicide Squad director David Ayer.