This Retro-fied Batman V Superman Trailer Will Tickle Your Nostalgia Bone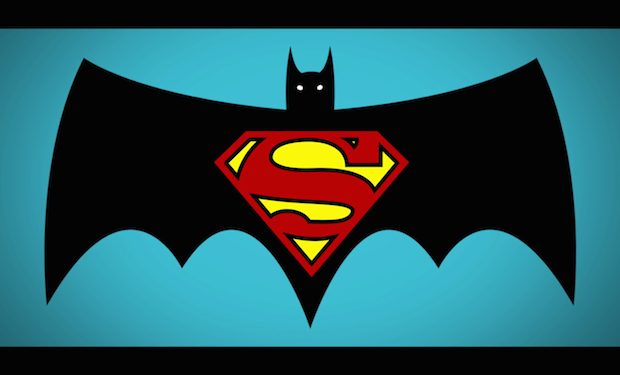 Posted by Mike Schuster on
For years, the debate has raged between comic book fans over who was the best cinematic Batman. (For Superman, the answer is pretty cut and dry.) So it stands to reason that Bruce Wayne-trainee Ben Affleck has already entered this cutthroat argument with a handicap. After all, one look at this retro-fied version of the recent Batman V Superman: Dawn of Justice trailer leaves everyone smiling and filled with nostalgia.
Using the audio from the official Warner Bros. preview, YouTuber Bobby Burns splices footage of Christopher Reeve from Richard Donner's 1978 Superman as well as the delightfully campy Adam West as Batman. The end result makes us long for an era when superheroes were allowed to be fun and not plastered with a constant scowl.
Join us in celebrating technicolor kitsch with the retro style Batman V Superman trailer below.