The H8ful Eight and 15 Other Numb3r-Infused Movie Titles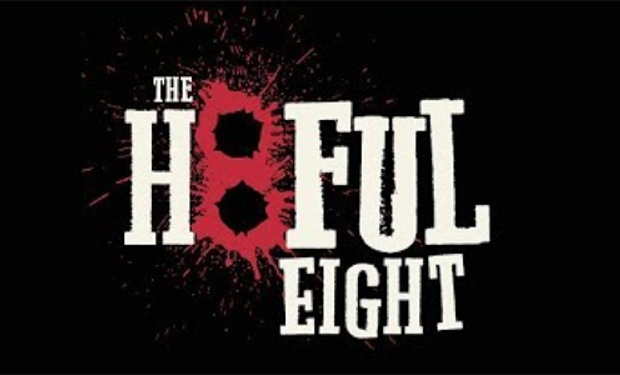 Posted by IFC on
By Kevin Maher
Quentin Tarantino's The Hateful Eight (or The H8ful Eight) has a lot going for it. Except for the tacky title treatment. Tarantino's Western joins the pantheon of movie posters that force numbers into the title. The titles can be cute, corny, desperate or downright baffling. See what we mean below.
1. Lucky # Slevin (Lucky Number Slevin)
This ensemble crime-drama combines upside-down numbers and made-up words. Also, today's audiences would read the title as "Lucky Hashtag Slevin."
---
2.  2 Fast 2 Furious
This is the inverted Teen Wolf Too of Fast & Furious sequels. Too bad they didn't use the tagline "2Cute 2B 4gotten."
---
3. Tak3n (Taken 3)
Did Liam know they were going to call it that? Is Liam willing to become the spokesman for Take 5? (Elevator pitch: When kidnappers take his candy bar he kicks a lot of ass to rescue it.)
---
4. Fant4stic (Fantastic Four)
Phonics cannot help you read this title aloud. Fant-four-stic? This title treatment makes as much sense as the Galactus cloud in Rise of the Silver Surfer.
---
5. 5ive Days to Midnight (Five Days to Midnight)
When spoken aloud, "5ive" sounds like a stutter. In print it just looks illiterate. Or like a CAPTCHA you'd get when trying to sign into a student loan website.
---
6. 5ive Girls (Five Girls)
Another example of "5ive." And no, it's not a movie about girls who are fans of the British boy band of the same name.
---
7. Se7en (Seven)
Se7en might be the first movie to cram a number into the title. So we have David Fincher to blame/thank for this corny trend.
---
8. Murd3r 8y Num8ers (Murder by Numbers)
This crime thriller holds the record for most numbers forced into a title. Note: This Sandra Bullock film was not the inspiration for the CBS math procedural Numb3rs.
---
9. Pokemon 4ever (Pokemon Forever)
Numbered titles are used in more than gritty crime-dramas. When a Pokemon movie uses this trick, it proves that number-infused titles have jumped the SH4RK.
---
10. L4yer Cake (Layer Cake)
Is this a typo? It reads more like "Foyer Cake" –- like a cake you'd find in the front room of a building. Maybe that's a British thing like crumpets and spotted dick.
---
11. 7eventy 5ive (Seventy Five)
Did The Asylum produce this to trick people into thinking it's a sequel to Se7en? Casting Rutger Hauer does make it seem like a direct-to-DVD "knockbuster."
---
12. Phantasm: OblIVion (Phantasm: Oblivion) 
Don Coscarelli's fourth Phantasm is the cleverest of these titles; building a subtitle around the roman numeral. Coscarelli re-uses this trick in the upcoming Phantasm: Ravager.
---
13. Thir13en Ghosts (Thirteen Ghosts)
Thir13en Ghosts may be the most confusing example, but the movie was a game changer. Until 2001, Oscar-winner F. Murray Abraham had never appeared in a number-worded film.
---
14. Th1rteen R3asons Why (Thirteen Reasons Why)
Selena Gomez is attached to star in the movie adaptation of this best-selling YA novel. Admit it: this dopey spelling works perfectly for a YA story.
---
15. Cradle 2 The Grave
The downside of this creative spelling: some viewers thought Cradle 2 The Grave was a sequel. Fun-fact: even the German release worked a number into the title.