The 10 Weirdest Genetic Experiments in Movies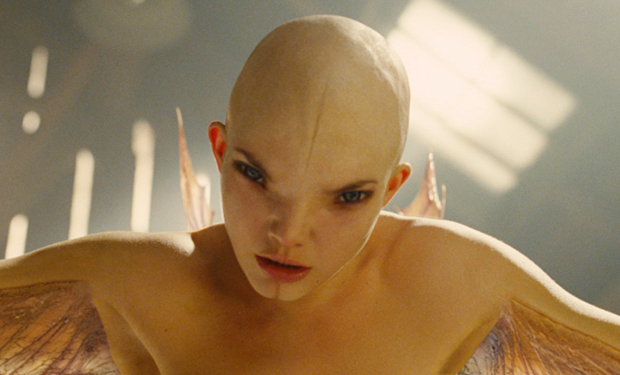 Posted by K Thor Jensen on
Orphan Black is returning for its third season on Saturday, April 18 at 9p on BBC America, and we're pumped. How pumped? Instead of just talking about how excited we are, we'll be airing at 21-hour marathon of the show starting at midnight on Friday, April 17.
But that's not all: AMC Networks is cloning the season 3 premiere of Orphan Black and airing it across all of it U.S. Networks – IFC, AMC, WE tv, SundanceTV and BBC America.
Now that we've all got cloning on the brain, let's take a look at some other weird genetic experiments in the sci-fi universe.
10. The Island
Growing clones to harvest their organs is something that could happen in the real world, but we doubt they'll look like Scarly Jo.

---
9. Jack Frost
A canister of "genetic material," a serial killer and a snowbank combine to create this ludicrous movie monster.

---
8. Mimic
Why the hell would you try to create a giant predatory hybrid insect, even if it is to get rid of an awful disease? Bad science in this one.

---
7. Black Sheep
Transforming cuddly little herbivores into rapacious flesh-eating mutants is something that just shouldn't be messed with.

---
6. Sharktopus
Dear scientists: please do not combine the ferocity and deadly jaws of the shark with the intelligence and grasping arms of the octopus. Don't do that.

5. Jurassic Park
Sure, let's bring back the most terrifying predators the world has ever seen by cloning their genetic material, what's the worst that could happen?

---
4. The Unborn
Why use a test tube to gestate your weird mutant genetically engineered movie when you can just use a childless woman? That's the concept of this 1991 Roger Corman freaker.

---
3. The Boys From Brazil
Of all the people in the world to create an army of clones of, and you choose Hitler? C'mon, buddy.

---
2. The Island of Dr. Moreau
Human-animal hybrids are never going to be a good idea, no matter how much the lobbyists at Big Furry pay you. Especially not with a bloated Brando at the helm.

---
1. Splice
The end result of the experiments in this creepy 2009 thriller is a bizarre hermaphroditic hybrid with a taste for murder.