Chromeo Gets Some Tres Bien Advice from Vanessa Bayer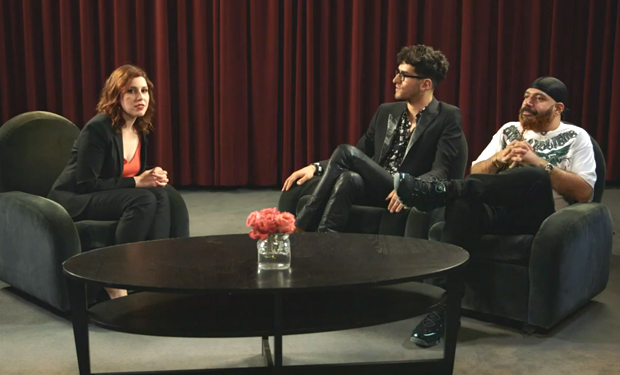 Posted by Melissa Locker on
French fries. French maids. French kissing. Everything is better in French, including hearing the hard truth about your band's media strategy. This week, Janessa Slater (SNL'ss Vanessa Bayer) gives some bilingual Sound Advice to Chromeo, and there's no doubt that the harsh reality of Janessa's truth bombs were lessened as they rolled off her tongue en Français.
The Canadian electro funk rockers clearly appreciate Janessa's efforts to help their band reach new-found heights of success thanks to her always-helpful advice—or at least they should be happy to learn how to better distinguish "between music and garbage." Tres bien fait, Janessa!
Watch below – sponsored by Hyundai.
video player loading
.
.
.