SNL Skewers Scientology With Cheesy Neurotology Music Video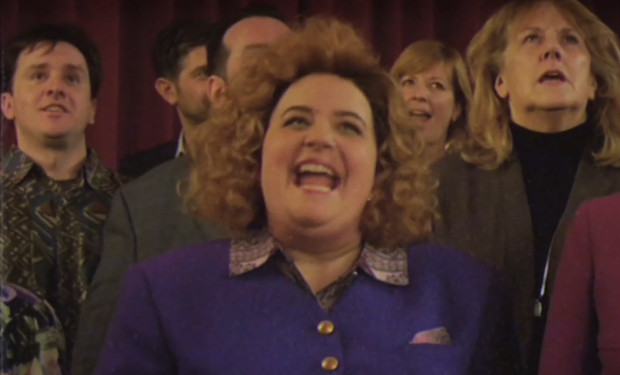 Posted by Mike Schuster on
Here comes yet another headache for the Church of Scientology's PR director: After trying to play damage control following the scathing documentary Going Clear, Scientology is once again the target of ridicule in the form of good ol' fashioned satire. In a pitch-perfect spoof of the laughably lame music video briefly featured in the Scientology doc, Saturday Night Live mimicked the brightly shining people — bedecked in the finest fashion 1990 had to offer — in a thinly veiled tribute to a similar wacko cult, the Church of Neurotology.
In addition to the L. Ron Hubbard and David Miscavige proxies, the video "updates" the status and whereabouts of the participants. Members are labeled as defectors right when the song swells with lyrics like "In it forever" and "billion-year contract," the immortal leader is revealed to have died from pink eye, and the number of followers now missing are peppered throughout the crowd.
Down to the VHS glitches, crimped hair, and awkward dancing, this video is a must-watch.