This Might Be the Best Robin Williams Impression Of All Time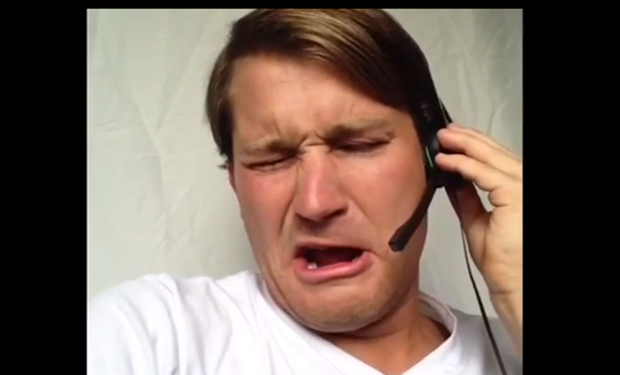 Posted by Nick Romano on
It's been a few months since we lost the iconic, the hilarious, the lovable Robin Williams, but there's a new reason to think back on his legendary career with fond memories. Jamie Costa is a filmmaker and Vine star, and he just might've given us the best impression of the late comedian yet.
Costa is gaining traction online for his various impressions. He's shot video of himself mimicking the likes of Matthew McConaughey, Smeagel (Andy Serkis) and Gandalf (Ian McKellen) from The Lord of the Rings, and Harrison Ford's Indiana Jones. And now he's graced the airwaves with his take on the man who inspired him. Watch him work his magic in the video below.
In this tribute to Williams, Costa runs down some of the late actor's most famous characters, including Sean Maguire from Good Will Hunting, the Genie from Aladdin, Popeye, Mrs. Doubtfire, Alan from Jumanji, and Adrian from Good Morning, Vietnam. Costa performs impersonations from a total of 20 of Williams' films. Can you name them all? If not, it's still worth watching and becoming enthralled by each and every one.
So what do you think? Is this the best Robin Williams impression of all time? It's not easy to replicate the man's sense of humor, spitfire improvisation skills and widely recognized characterizations, but Costa manages to channel this icon. The video has been making the rounds online, and it'll surely garner a buttload of attention for the aspiring Costa. The only downside is that this is a reminder of the talent and the man that was taken from us too soon.
We still miss you, buddy.