Kate McKinnon Is Notorious in New Web Series Notary Publix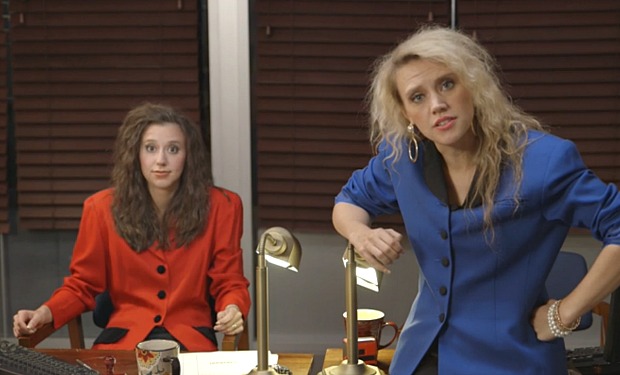 Posted by Melissa Locker on
Theresa and Gina Fra Diavolo are sisters and notaries and their high-stakes adventures in the dramatic world of document notarization are chronicled in the new web series, Notary Publix. In the series, which stars SNL star Kate McKinnon, the Fra Diavolo sisters notarize documents, look for love, and face off against their bitter rival and nemesis Erin Oatmeal, who is the ruthless sitting notary at the local courthouse.
While Erin Oatmeal might be the most famous notary in the greater metropolitan area, the Fra Diavolo sisters aren't just any notaries, they are the best. And they will end up on the cover of La Notarie magazine if it's the last thing they do.
Watch below – sponsored by Hyundai.
Want the latest news from IFC? Like us on Facebook and follow us on Twitter@IFC