Rejoice! Bob Odenkirk and David Cross Are Returning to Sketch Comedy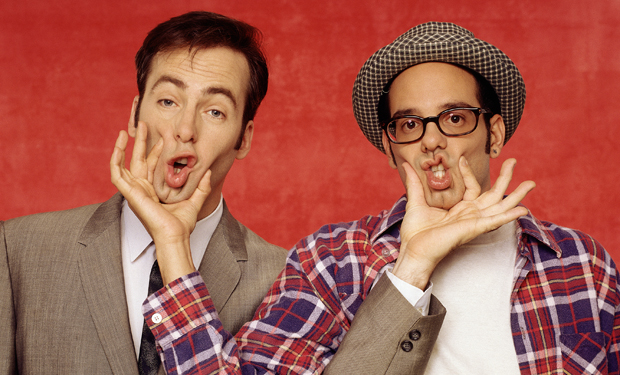 Posted by Cher Martinetti on
That non-Mr. Show reunion we told you about has found a home. Deadline reports that the new series, titled With Bob and David, has been picked up by Netflix.
The show's premise sees David and Bob return to sketch comedy after being dishonorably discharged from the Navy SEALs. The duo will star in four half hours, which they promise will be packed with new scenes, characters, and wigs. Included in the Netflix order is one hourlong "making of" special. We sincerely hope there's a flashback to the duo attempting rigorous SEALs training.
Odenkirk will be shooting the show while on hiatus from Better Call Saul. No word yet on premiere date. But until then, excuse us while we do a little happy dance.