Kevin Spacey Auditioned For Tiger Beat Magazine And Here's The Proof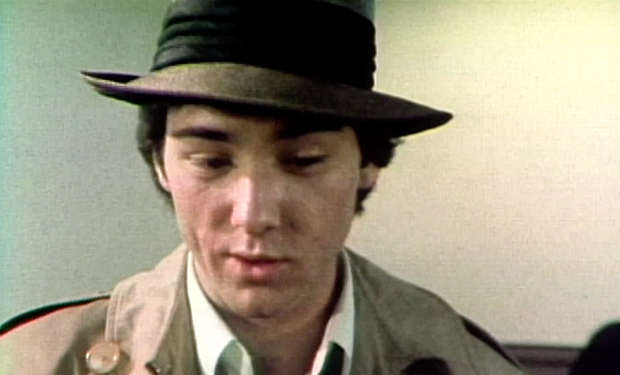 Posted by Nick Romano on
Did you know that Kevin Spacey is single-handedly responsible for Tiger Beat Magazine folding? As Jimmy Kimmel joked on the latest installment of his talk show, if the former magazine for tweenie boppers had featured this future House of Cards star within its pages, then it would probably still be in business. Alas, they chose to pass on a young, Frank Sinatra-looking Spacey, and all we have left to commemorate the priceless moment is this footage from a vintage news special that Kimmel unearthed for his audience.
Check out a young Spacey in the video below.
When Spacey was on the latest installment of Jimmy Kimmel Live, the host pulled the rug out from under Frank Underwood by revealing this vintage clip. Spacey went for a cattle call for the magazine, which at the time was known for featuring aspiring actors. The other young men looking to get featured flaunted boyishly handsome good looks and dreamy blonde hair, and then there was a young Spacey. He came in wearing a fedora, tie and trench coat and talking about his impression of Johnny Carson. We guess the editors just weren't digging the whole Humphrey Bogart vibe. (Is it us, or does young Spacey look a bit like Lee Pace from The Hobbit and AMC's Halt and Catch Fire?)
As the actor said, this happened during a two-year period after he left high school but before he went to study at the prestigious Juilliard School in New York City. He was auditioning for everything possible, including The Gong Show, which, sadly he didn't get. "I got pre-Gonged," Spacey joked. But more so with Tiger Beat, not seeing that this young adult would grow up to become one of the most famous actors of all time and star on one of the most popular shows on Netflix was an ultimate failure on their part.
Spacey still hasn't been able to let this one go, which means someone should really check to see if anyone who had worked for Tiger Beat is still alive. When Underwood glares directly into the camera, you know someone's about to get offed.