Jack Black Helps Make the Most Action-Packed Comedy Bang! Bang! Ever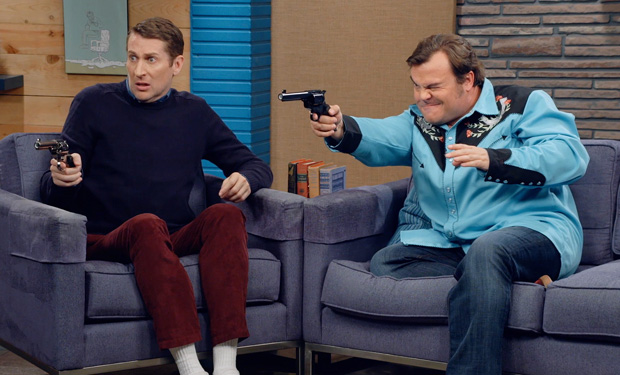 Posted by Melissa Locker on
This week on Comedy Bang! Bang!, Scott and Reggie realize that they have some extra money in their stunt budget. So naturally they decide to blow it all in one fell swoop and make the most action-packed episode ever! Jack Black is on hand to help, although he is a bit preoccupied trying to decide whether he wants to play a famous song on the show or not.
Also lurking around the set is resident vigilante J.W. Stillwater who talks fan boats, gators and justice. Paul F. Tompkins, Daniel Cudmore and Adam Scott all guest star on the episode, which airs this Friday at 11p.
video player loading
.
.
.
Comedy Bang! Bang! airs on IFC on Fridays at 11p