Could This Be M. Night Shyamalan's First Good Movie in Over a Decade?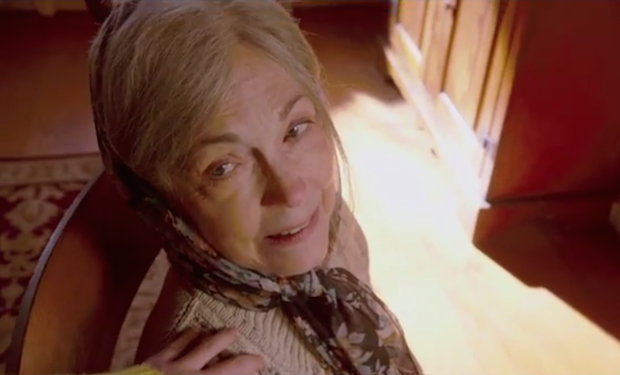 Posted by Mike Schuster on
The Sixth Sense is an undisputed classic. Unbreakable, many would argue, is the director's best movie. And aside from a few glaring (read: hydrophobic) plot holes, Signs can stand on its own as a pretty decent watch.
From there, sadly, M. Night Shyamalan movies take a sizable dip in quality. From the very uneven (The Village) to the embarrassingly self-aggrandizing (Lady in the Water) to the laughably absurd (The Happening) to the "we can't even get into all the things wrong with it" (The Last Airbender). In short, the man is overdue for a comeback, and at the risk of jinxing it, The Visit looks as if it might bring Shyamalan back into our good graces.
Opening this September, the movie takes an innocent visit to Grandma and Grandpa's house and turns it into a Lynchian nightmare. After two siblings break a seemingly arbitrary curfew, ol' Nana and Pop-Pop start acting like refugees from a sanitarium. With Mom only placating the kids via webcam, our young heroes are left to fend for themselves against greying lunatics.
Take a gander at the trailer below, but be forewarned: It might get your hopes up that Shyamalan's back in the game. And God knows we've been burned before.