Game of Thrones Told Through Onion Headlines Actually Makes Sense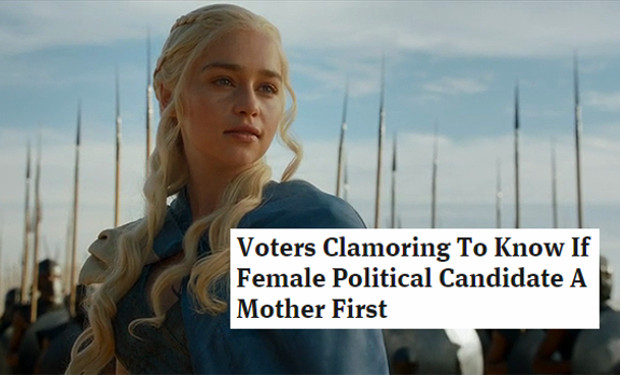 Posted by Mike Schuster on
The myriad of plots, characters, and themes lend HBO's Game of Thrones to just as many mash-up possibilities. It's difficult to choose a favorite, but among the best: Arrested Westeros, which filters George R.R. Martin's clans through surprisingly appropriate Arrested Development quotes. There's also the perfect summation of the plot via Brady Bunch theme. And the ultimate Bad Lip Reading video envisions Game of Thrones as a crass comedy romp about a medieval theme park. But in just two Tumblr posts, writer Liz Belsky has given us a taste of what could be another fantastic ongoing Thrones mash-up series using something near and dear to our hearts: Onion headlines.
Using character screenshots from the cable series, Belsky succinctly encapsulates relationships and backstories with fake news headlines from that bastion of satiric news, The Onion. Tyrion, Joffrey, Cersei, and the rest are skewered by the follies of the website's signature Area Men and Women, poking fun at naive teens, binge drinking, and regal nepotism. In a mere 18 screenshots, Belsky proves she's stumbled onto something great. And with thousands upon thousands of headlines to cull from, the Tumblr potential is staggering.
Here are a few of our favorites: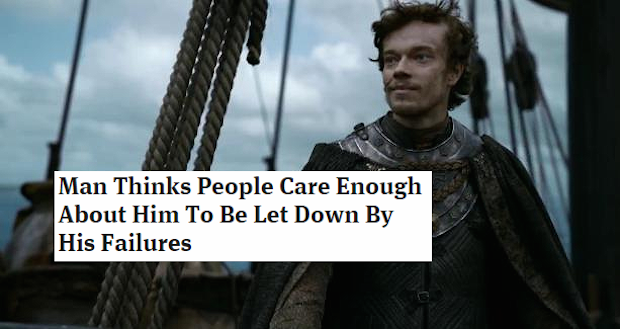 For more hilarious images, check out both of Belsky's Game of Thrones: Onion Edition Tumblr posts here and here, and kindly ask that she would do more.