David Hasselhoff Is A "True Survivor" In '80s-Tastic Music Video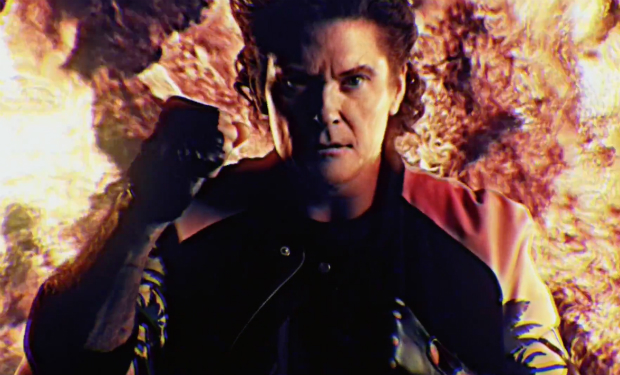 Posted by Nick Romano on
David Hasselhoff is no Chuck Norris, but his latest starring role certainly takes everything we love about ridiculous '80s action movies and combines them all into one glorious music video. The song is called "True Survivor," and with its fiery explosions, mad skateboarding skills and hot viking chick, it's going to be your new favorite '80s jamz.
Watch it now!
In order for you to truly understand what "True Survivor" is all about, you first must learn the ways of Kung Fury. David Sandberg wrote, directed and created all the VFX effects himself for this film, driven by his love for '80s action movies and $5,000 of his own money. Recently, he started a Kickstarter campaign to finish the full-length cut and released a trailer that went viral. Cut to now and Kung Fury is heading to the Cannes Film Festival with a slammin' Hasselhoff-approved music video as the wind in its back.
Watch the trailer for the film below.
While Kung Fury is filled with "arcade-robots, dinosaurs, Nazis, Vikings, Norse gods, mutants and a super kung fu-cop called Kung Fury," the music video for "True Survivor" totes Hasselhoff's glorious locks and a Back to the Future-style Delorean. He kicks off the video with, well, a few karate kicks, but then he tires himself out and just lets his hairology and jarring zoom-in shots carry the rest of the video.
Can we start voting for the vinyl release cover? If so, this should be it:
Also, there should definitely be a vinyl release.