Your Guide to the Funniest April Fools' Day Pranks on the Web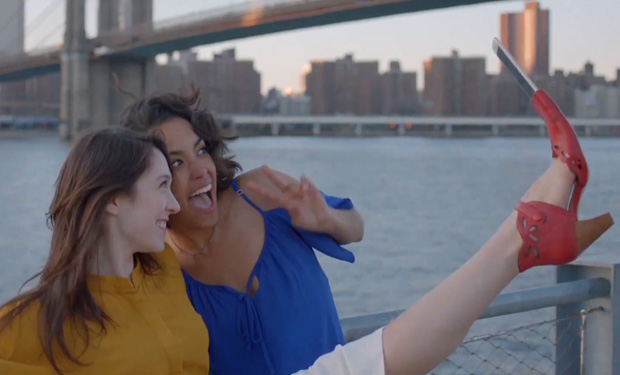 Posted by Cher Martinetti on
April 1st is the official day for showing people just how completely untrustworthy you are by pranking them mercilessly. It's a day where the world collectively decides to partake in predictable pranks on par with dad-joke level humor. For the most part, most people wake up already programmed not to believe anything anyone tells them, which makes this the worst day ever to break any important news. And sure, once in a while a prank can go horribly wrong. Like fake breaking up with your boyfriend only to learn he really wanted to dump your ass anyway and was relieved you did it first. Awkward.
But some people do manage to be entertaining, even if you're fully aware that they're full of sh*t. Check out some of the better April Fool's jokes we found today.
Google Maps gets gamified
Google has created the ultimate time waster with this year's April Fools' prank. They modded Google maps, turning it into an instant Pac-Man game playable anywhere in the world.
---
Funny or Die Dips
Funny or Die launched what they hope to be the most revolutionary breakthrough in online comedy aimed at anyone who loves to laugh but has a very minimal attention span, aka everyone who uses the Internet. Dips takes the shortest, quickest, funniest 1.5 seconds of anything and loops them over and over and over and over and over… until you die laughing or burst into an annoyed rage and break your computer.
---
Pizza Hut Scratch & Sniff menu
Apparently the Pizza Hut in the UK is a bunch of little scamps, because they dreamed up this gem of a prank. Ironically, considering some of their most recent menu items, this actually seems like a decent idea by comparison.
Not to be outdone, Pizza Hut US unveiled the ultimate pizza beer:
---
Selfie Shoes
Miss Mooz got into the pranking spirit a few days early when they announced their newest shoe, Selfie Shoes. This sounds like something that's bound to become a real thing any day now.
---
Back to the Future Reboot Trailer
The folks at IGN go into the April Fools' spirit by dropping this fake Back to the Future movie trailer. This super clever faux film mashes up the '80s classic with the never-ending Fast and Furious series. Don't get any ideas, Hollywood.
---
Elgoog
Google lives to make all of us the April Fool. In addition to their Pac-Man Google Maps and announcing things like the keyless keyboard in Japan and the Smartbox by Inbox, they've also launched Elgoog, which is Google, backwards. Too bad Google Glass wasn't just a prank, huh guys?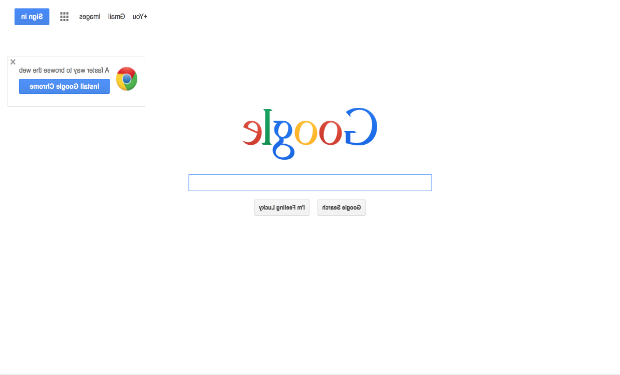 ---
MS Dos Mobile
Microsoft teased that they were taking cellphones old school with MS Dos Mobile. They went all out and even made an app for this one. Knee slapper!
---
Amazon Vintage
Despite what people thought, Amazon Dash was very real. Instead for April Fools', the company went old school by reverting their homepage to its 1999 look. The prank is pretty elaborate when you consider that all the items listed on the homepage are as they were 16 years ago.
---
Space Date
VH1 spoofed their many, many cheaply produced dating shows by taking the genre to the most logical next location — deep space.
---
Hulu Pets
Now you can binge watch with your furry friends thanks to new Hulu series Clawed City, Bone Appetit and more.
---
Angry Birds Gets Gritty
It's a bad time to be a pig…
---
Every News Organization Gets Wacky
Because the line between real and fake news is ever dwindling, pretty much every major news organization became The Onion for a day.
The Sun claimed Simon Cowell's face will appear on the $5 note.
Cern confirmed that their researchers had discovered The Force.
Daily Telegraph reported that Qatar has been awarded a place in the 2020 European soccer championships.
The Leaning Tower of Pisa is become a luxury hotel, according to The Telegraph.