Here's What Disney's Ant-Man Would've Looked Like in the '90s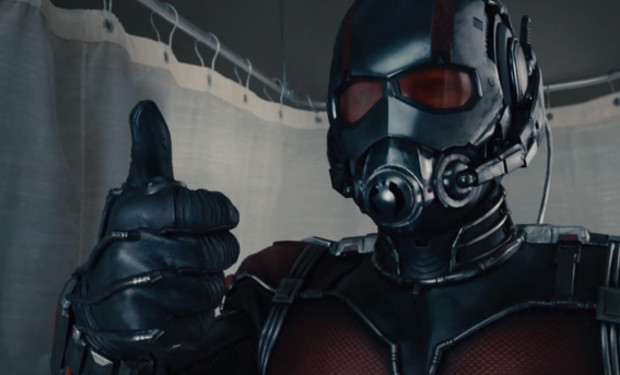 Posted by Mike Schuster on
Tearing up the Web is the newly released full-length Ant-Man trailer starring the irrepressible Paul Rudd as petty thief Scott Lang who gets his hands on a substance that allows him to shrink to the size of an insect. An ant, if you will. Check out the miniature mayhem below!
Clearly things would've been different had Disney acquired Marvel during the '90s, aka the heyday of classic live-action family films like The Mighty Ducks and Hocus Pocus. Violence of any kind would be on the chopping block. Thor and Loki would've been twins in yet another Parent Trap reboot. Hawkeye's arsenal? Nerf arrows. Hulk cuddle instead of Hulk smash. You get the idea. Before opting to go with the far more marketable PG-13, Disney would've seen the potential for a G-rated version aimed squarely at kids aged 8 and under.
Here's what Ant-Man would have looked like during the '90s in all its wholesome glory.
— Concept by Nick Nadel; Poster by Mike Schuster