An Open Letter to Star Wars By Someone Who Was Burned By the Prequels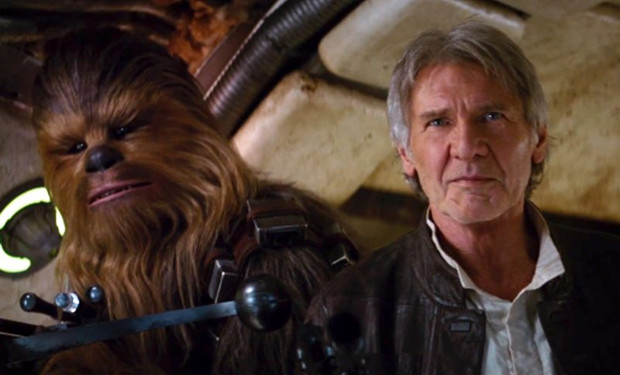 Posted by Cher Martinetti on
Dear Star Wars,
It's been a long time. How are you? I hear you're doing well and really working at trying to get your act together. You look great, I won't lie, and despite everything we've been through I was genuinely happy to see you. Seeing you reminded me of old times, of why I fell for you in the first place. You look like the Star Wars I always knew and loved.
But I'm cautious, Star Wars. I mean, I want this to work. I want us to work, but can you blame me for having my doubts? For being scared of falling in love all over again only to end up hurt, betrayed, and confused by the mess you ended up causing?
It took me a long time to get over what happened. I'm still not sure I'm really over it. Are you? I mean, you say you are and that you want to wipe the slate clean. To start over. To be the Star Wars you once were, but can you?
I'd be lying if I said I don't watch the original trilogy and pine for what we once had. You were so innovative back then. All the action, the humor, the romance; the way you managed to make me believe in and love things that seemed so utterly unbelievable like Wookies and Jawas and sentient robots that seemed like real people. I'll admit I even thought Ewoks were cute, even if they seemed to serve little purpose and slowed things down.
But then things got…weird. I know that people change, but you just went off the rails. You seemed to suffer from delusions and grandeur. You became revisionist, embellishing and rewriting what existed between us for so long. Maybe it was overconfidence, maybe it was arrogance, maybe it was a desperate attempt to seem relevant and inventive in a time when so many new things were available. (I understand that 3D is tempting, but did you really have to go there?)
You started associating yourself with some questionable people. They say you are the company you keep, so what does it say about you that you spent so much time with Jar Jar Binks? I get that you clearly have daddy issues, but after a look at the prequels, aka "Anakin: The Early Years," we ALL have issues with your father. And his being a Sith isn't one of them.
I had some hope when I heard Boba Fett would be in the prequels, until he ended up being an annoying little kid that served no purpose other than messing with my emotions.
And poor Obi Wan. What did he ever do to you, to us, to deserve to struggle through that sketchy time in your life, carrying the weight of your mess on his shoulders? His memory deserved better than that.
It's been a long time for us, Star Wars. We literally grew up together. We needed to take a break, and maybe it was for the better. I needed to see other movies, explore various universes, try on a few different franchises, maybe even fall for a few new heroes. But I won't pretend I didn't compare a lot of them to you.
Now we're both older, hopefully wiser. You've made some better friends, like this J.J. guy, and he seems to bring out the best in you. The you I fell in love with. Yeah, there's still some feelings there, but I just don't know if I can trust you again just yet. But I may be willing to try if you are. I just need to see a little more effort on your part first. Like maybe one more trailer where we see Han shoot Greedo's grandson first.
Yours,
A lapsed (yet hopeful) fan