10 Movie Characters That Exploded From The Inside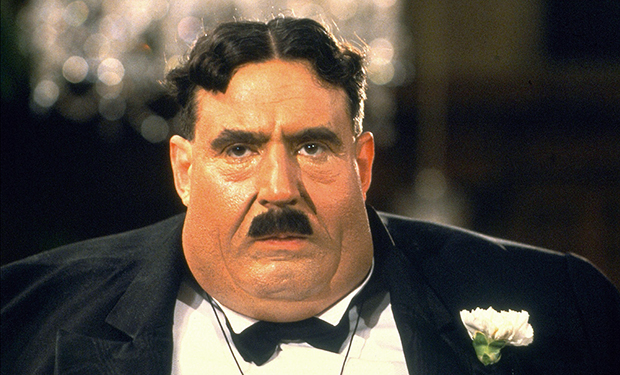 Posted by K Thor Jensen on
The cinema has shown us many awful ways to die, but blowing up from the inside is one of the worst. Here are ten unfortunate souls who went out with a bang.
10. Terrorist, Hot Shots Part Deux
In this Rambo spoof, Charlie Sheen disposes of enemies in lots of ways, including throwing a grenade down somebody's throat.

---
9. Martians, Mars Attacks
Good old-fashioned yodeling is all it takes to make the malevolent space invaders in this Tim Burton remake blow up.

---
8. Darwin, X-Men: First Class
His mutant power to adapt to survive any situation isn't enough to contend with a ball of white-hot plasma being stuffed down his throat, unfortunately.

---
7. Deacon Frost, Blade
The villain's death in the first Blade flick is a little ridiculous, but when he explodes a whole hell of a lot of blood goes flying.

---
6. The Mother Bug, Starship Troopers
Paul Verhoeven's gory sci-fi war film features a rousing showdown with a massive, armored insect that falls to a grenade jammed deep inside its guts.

5. Mr. Big, Live And Let Die
James Bond disposes of this villain by forcing a compressed air capsule into his mouth underwater and then letting nature take its course.

---
4. Ben Childress, The Fury
Brian DePalma's psychic thriller ends with one of the grisliest explosions ever as the villainous Childress gets his head detonated.

---
3. Jimmy Bond, Casino Royale
Woody Allen plays Bond's nephew in this 1967 spoof, and at the film's end he swallows a pill-sized atomic bomb and destroys the titular casino.

---
2. Mr. Creosote, The Meaning Of Life
One of the grossest Python bits of all time, this rotund gourmand from The Meaning Of Life stuffs himself until he bursts – literally.

---
1. Jaws, Jaws
It's an oxygen tank exploding that finally puts an end to the massive Great White in Spielberg's aquatic thriller.