10 High School Movies We Wish Would Get Reunion Sequels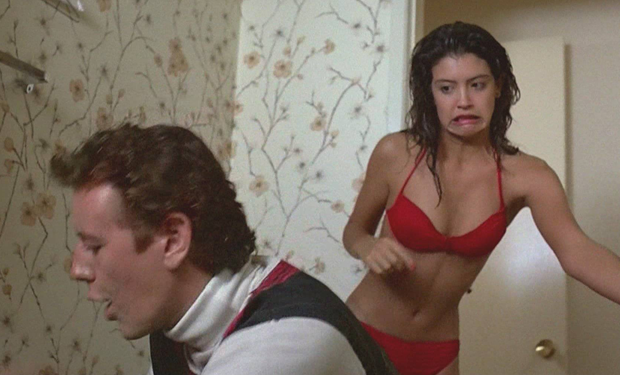 Posted by K Thor Jensen on
The lifespan of a high school movie is pretty short – once the actors age out, it's off the table. But as Veronica Mars demonstrates, bringing them back for a reunion can work. Here are 10 school flicks that should get grown-up follow-ups.
10. Dazed and Confused
Although Richard Linklater is making a "spiritual sequel" to his 70s high school flashback flick, it doesn't feature the same characters. We'd love to see how they handled the 80s and beyond.

---
9. Friday Night Lights
You know most of the team stayed in Odessa after they graduated, and their 20 year reunion probably saw at least a few with kids on the Panthers squad.

---
8. Brick
Rian Johnson's high school noir created such a compellingly dark world that we can't help but wonder what happened to the kids that survived.

---
7. Clueless
This mid-90s classic has a happy ending with Cher and Josh getting together, but did their romance last? Find out at the reunion.

---
6. Donnie Darko
Time paradoxes abound in this cult classic, and although it got a sequel (the much-maligned S. Darko), revisiting this world a decade later would be fascinating.

---
5. Fame
The 1980 version, not the remake. Some probably became stars, but others probably crashed and burned, making for a dramatic reunion.

---
4. Class of Nuke 'Em High
Twenty years after the radiation-fueled tragedy at New Jersey's Tromaville High, what became of our weed-mutated classmates?

---
3. Fast Times at Ridgemont High
You know you're curious about what happened to Jeff Spicoli in the intervening decades, not to mention the rest of the Ridgemont High gang.

---
2. Napoleon Dynamite
There are just so many different directions Napoleon going to his high school reunion could go – it's a can't-miss concept.

---
1. The Breakfast Club
There has been talk of a sequel to this genre-defining John Hughes flick for decades, but none ever materialized.

Watch the trailer for Jack Black's upcoming high school reunion flick The D Train (in theaters May 8). Also, catch him on Comedy Bang! Bang! this Friday 11p.

video player loading
.
.
.