10 Celebrities We Suspect Might Be Clones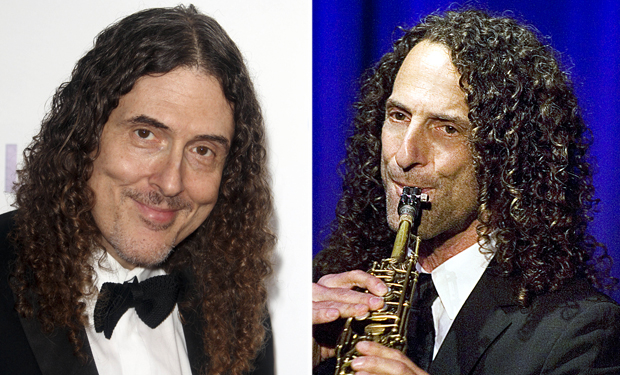 Posted by K Thor Jensen on
AMC Networks is cloning the season 3 premiere of Orphan Black and airing it across all of it U.S. Networks – IFC, AMC, WE tv, SundanceTV and BBC America on Sat, April 18 9p.
If there's one thing we've learned from Orphan Black, it's that clones could be among us and we'd never know. In fact, these stars might be made from somebody else's genetic material.
1. Will Ferrell & Chad Smith
The former SNL star has been noted to look almost exactly like Red Hot Chili Peppers drummer Chad Smith. Although Chad probably hears "Hey, are you Will Ferrell?" more than Will gets asked about what Flea is like to work with.

---
2. Selena Gomez & Lucy Hale
Former Disney star Gomez bears an almost terrifying resemblance to Pretty Little Liars actress Lucy Hale, and the pair actually do have a bit of a rivalry. At least according to some tweens we overheard gossiping in the Starbucks the other day.


Corbis Images
---
3. Brad Paisley & Jeff Gordon
Mega-popular country star Paisley looks so much like NASCAR hero Jeff Gordon, the pair even made a video together. A NASCAR guy likes country music?? Who knew??

---
4. Amy Adams & Isla Fisher
Redheaded beauty Amy Adams looks so much like redheaded beauty Isla Fisher that people wonder if they were separated at birth. Clearly they need to star in The Ginger Snaps, a comedy about a pair of twin redheaded pop singers that we just greenlit in our mind.


Corbis Images
---
5. Hilary Swank & Jennifer Garner
Speculation that Hilary Swank and Alias actress Jennifer Garner are related have dogged the pair throughout their careers. Maybe Ben Affleck is married to both of them! Now there's your Gone Girl sequel.


Corbis Images
---
6. Zachary Quinto & Eli Roth
The modern day Mr. Spock bears a serious resemblance to Hostel director and Quentin Tarantino chum Eli Roth. Perhaps Roth should grow a goatee and play the evil Mirror Universe Spock in the next Star Trek movie.


Corbis Images
---
7. Elijah Wood & Mischa Barton
Let's do a gender-flipped clone for a change. Ever notice how much former Hobbit Elijah Wood looks like The O.C. star Mischa Barton? What? This is the sort of thing you think about during late-night ice cream and O.C. binges.


Corbis Images
---
8. Weird Al Yankovic & Kenny G
The master of parody music bears a fairly significant resemblance to smooth sax punchline Kenny G, don't you think? It's time for the duo to team up for the worst's first accordion/sax album.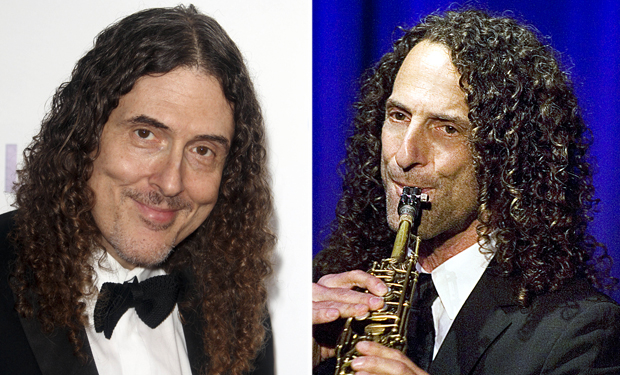 Corbis Images
---
9. Javier Bardem & Jeffrey Dean Morgan
Long-time Grey's Anatomy star Jeffrey Dean Morgan often gets mistaken on the street for Javier Bardem, but that doesn't mean he gets to make out with Penelope Cruz. Sorry, friend-o. Hey, at least our aunt thinks you're hunky.


Corbis Images
---
10. Katy Perry & Zooey Deschanel
A slight glitch in the cloning matrix could explain the tiny differences between Katy Perry and her doppelganger Zooey Deschanel. Physically, that is. Once either opens their mouth, the resemblances stop right there.


Corbis Images