Leprechaun Will Ferrell Will Cure Your St. Paddy's Day Hangover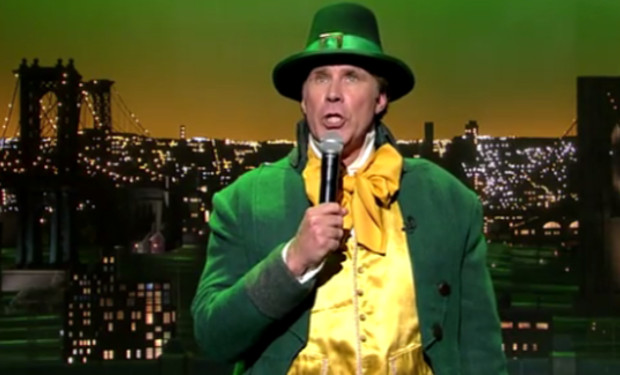 Posted by Cher Martinetti on
Will Ferrell stopped by the Late Show with David Letterman last night, dressed to the nines in his finest leprechaun attire, natch, to reminisce about SNL's 40th anniversary and explain to Dave just how serious St. Patrick's Day really is.
While you were out celebrating St. Paddy's Day by getting drunk and throwing up on your shoes, Will's out there educating the people of New York City about snakes. It's a good thing he does, because apparently there's a snake attack every nine seconds in NYC. In order to help people avoid one of the 36,000 snake attacks that happen every year (not really though), Ferrell sang a song to educate people on how to survive the snakes in New York. There's a slight chance he may be getting "snakes" mixed up with "hipsters," but just go with it.
Will then shared what it was like being the only person in baseball history to play nine positions for 10 different teams in one day. He learned a few things, namely that no one in Arizona thought he was a very good ballplayer. Or very funny.
But the true highlight of the evening came when Ferrell whipped out his Harry Caray impersonation, which is infinitely more amazing when he's dressed like a giant leprechaun. How this isn't a yearly tradition is beyond us.