The Ghosbusters Music Video Is Super Creepy Without Music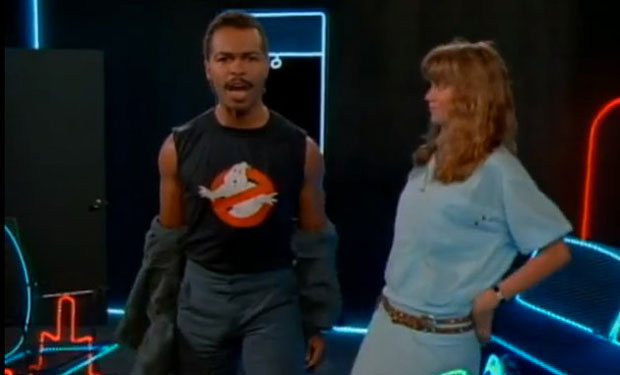 Posted by Mike Schuster on
While male rights activists will never see eye-to-eye with the rest of the rational-thinking world on an all-female Ghostbusters team, we can all acknowledge that the original movie's theme song isn't without its earworm-y charm. The tune that forever changed the default response to the question "Who you gonna call?," Ray Parker, Jr.'s eponymous ditty helped propel the specter-sapping crew into mid-'80s zeitgeist supremacy.
This video, however, does away with all those iconic riffs and synths while maintaining Parker's creepy, predatory behavior forced upon an understandably shaken woman inside a neon house. Hilariously edited by Mario Wienerroither, who also helmed a musicless Britney Spears and Jagger-Bowie duet, Musicless Ghostbusters captures the on-set coughs, sniffs, and belches — and all the awkward silences in between — of the original video shoot. Also making an appearance is the Phantasmic Four in Times Square, stiffly strutting and atonally crooning along to the music, or lack thereof.
Although it pokes fun at the Reagan-era cheesiness of the classic song, at least this version won't be accused of ripping off Huey Lewis.