Watch Hannibal Buress Take Down a Heckler Like a Champ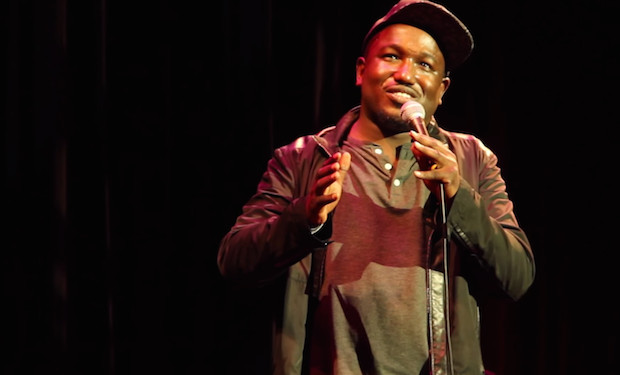 Posted by Mike Schuster on
Here's a lesson for all you aspiring hecklers out there: Never interrupt the guy who brought down America's favorite TV dad.
By now, folks should be very familiar with Hannibal Buress. The laid-back, affable comedian plays easy-going dentist Lincoln Rice on the Comedy Central series Broad City. And aside from his multiple performances on late-night talk shows, Hannibal resurrected the decades of rape allegations against Bill Cosby and finally made them stick. So one drunken audience member at a recent live performance in Wilmington, Delaware was no threat to ol' Hannibal.
"When I'm drunk, I like to ruin one or two people's nights. A cab driver, a bartender, a woman that I'm seeing," he quips. "I like to work on a small scale." Driving the point home, Hannibal adds, "You have a bigger need for attention than I do." Check out the rest of the comedian's savage (yet affable!) takedown of the inebriated interrupter below.