Want to Watch Fred and Bill Film a Scene of Their New IFC Comedy?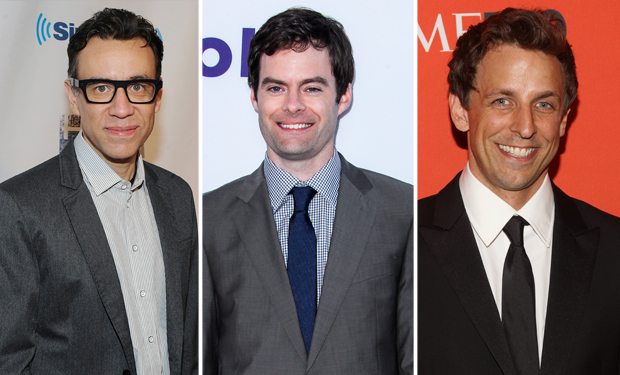 Posted by Vincent Genovese on
What are you doing this Friday? Well, if you're in the Los Angeles area, you could watch Fred Armisen and Bill Hader film a scene for their new IFC comedy (co-created with fellow SNL-er Seth Meyers). You'll not only get a sneak peek of the show, you'll also participate as an audience member in a crowd scene. It's all going down at the The Theatre at Ace Hotel in Downtown LA this Friday at 11am. Get more details and RSVP right here!