The 10 Most Evil Exes in Movies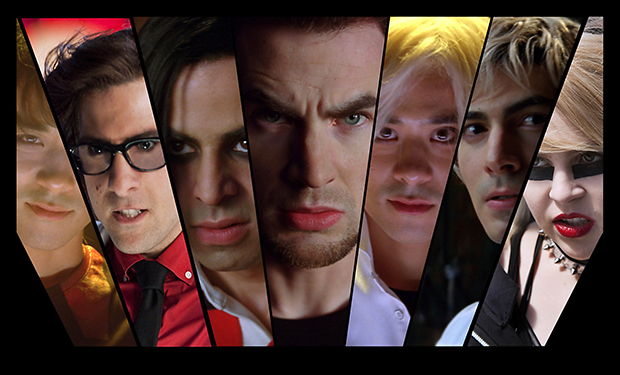 Posted by IFC on
Hell hath no fury like a woman (or man) scorned, and ex-lovers make for great cinema. Let's run down the nastiest exes to ever hit the screen.
10. Alex Forrest
Glenn Close sets a high bar as an obsessive mistress who goes rabbit-boiling crazy when her lover spurns her.

---
9. Jake's Ex
Carrie Fisher's unnamed character in The Blues Brothers stays on Jake's tail for the entire movie, seeking revenge for being left at the altar.

---
8. Jill Roberts
Spoilers for Scream 4 here, but one of the Ghostface killers in the sequel is motivated by a vicious dumping and shoots her ex right in the crotch.

---
7. David McCall
Mark Wahlberg played a remarkably malicious ex in 1996's Fear, bubbling over with white-hot jealousy at the slightest provocation.

---
6. Suzie Simmons
The cheating ex in lowbrow comedy The Foot Fist Way lives to rub salt in her husband's wounds by sleeping with as many of his friends as possible.

5. Bill
The antagonist of Kill Bill didn't take his breakup well, murdering his ex's new husband on her wedding day and setting the Bride on a path of revenge.

---
4. Stacy
If "psycho hose-beast" is the first term that springs to mind when people describe you, you might be the psychotic ex from Wayne's World.

---
3. Asami Yamazaki
Takashi Miike's gruesome 1999 horror flick Audition revolves around a beautiful young woman who gets very, very jealous of her lovers.

---
2. Brandi Web
As played by Lynn Whitfield in A Thin Line Between Love And Hate, Brandi takes the phrase "Hell hath no fury like a woman scorned" to a whole new level.

---
1. Ramona Flowers' Seven Evil Exes
Scott Pilgrim vs. The World features a panoply of murderous ex-lovers, including a movie star, a psychic vegan and an evil mastermind.