Take a Hazy Tour of the 8 Biggest Drinking Binges in Movies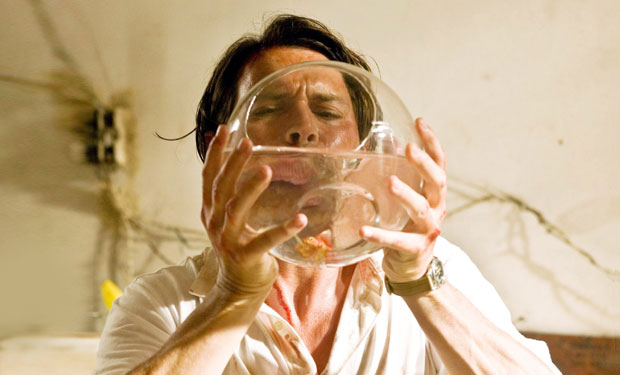 Posted by IFC on
Having a drink or two won't do you no harm, they say, but if you indulge to the extent of these movie protagonists you'll end up a lot worse for wear. Let's take a hazy tour through the biggest cinematic drinking binges.
8. The World's End
Simon Pegg's apocalypse flick features a group of blokes who have to down a pint in each of a dozen pubs in a single night.
---
7. Husbands
John Cassavetes' 1970 flick follows a trio of friends on a two-day binge in New York as they mourn the passing of a friend.
---
6. Beerfest
This whole flick is one big drinking binge, as a pair of brothers head to Germany to compete in a boozing competition.
---
5. Leaving Las Vegas
Nicolas Cage is terrifyingly believable as a screenwriter who travels to Sin City in order to drink himself to death.
---
4. Animal House
This collegiate classic is beer-soaked from beginning to end, but the toga party is a classic binge.
---
3. Withnail & I
If you haven't seen this British cult favorite, track it down – it features Richard E. Grant as one of cinema's most charming alcoholics.
---
2. The Hangover
Even though you only see it in flashback, the orgy of alcohol that kicks off The Hangover must be respected.
---
1. The Rum Diary
Johnny Depp's second turn as Hunter S. Thompson is powered by high-proof alcohol instead of psychedelics (at least at first), but he's still a glorious mess.
---
Catch The Rum Diary on IFC tonight at 8p:
video player loading
.
.
.