Hush Up! The 10 Best Silent Partners in Movies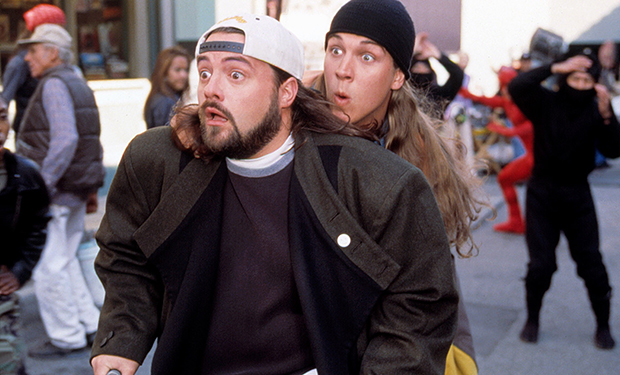 Posted by K Thor Jensen on
Silence is golden, they say, and the ten characters in this list demonstrate that you can do a lot by keeping your mouth shut.
10. Oddjob
Auric Goldfinger's squat, powerful henchman doesn't utter a single word in the James Bond flick named after his boss.
---
9. The Sphinx
As played by football thug Vinnie Jones, the massive Sphinx in Gone In Sixty Seconds was quiet except for a remarkably eloquent speech at movie's end.
---
8. Colby
Lee Van Cleef could exude menace without saying a single word, as he does in his turn as Jack Colby in High Noon.
---
7. Kazuo Kiriyama
Battle Royale paved the way for the deluge of teens-killing-teens movies we now swim in, and the silent psychopath Kiriyama was one of the deadliest.
---
6. Lurch
The Addams Family's butler talked in the TV show, but his movie incarnation was rendered incapable of speech.
5. Non
The hulking muscleman of the evil Kryptonian trio in Superman II is the very definition of the strong, silent type.
---
4. Snake Eyes
This masked ninja member of G.I. Joe took a vow of silence after his master was killed, adding to his badass mystique.
---
3. Jaws
Another Bond villain? Why not. The metal-mouthed monster from The Spy Who Loved Me obviously didn't talk due to his dental issues.
---
2. The Chief
As played by Will Sampson, the silent Native American is one of the most iconic figures in One Flew Over The Cuckoo's Nest's psych ward.
---
1. Silent Bob
As played by director Kevin Smith, Bob does occasionally break his silence to deliver a salient point or an epic monologue.