10 Criminally Underrated 80s Comedies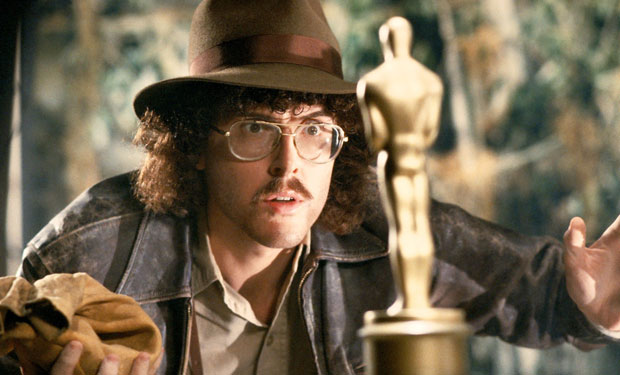 Posted by IFC on
Let's be frank – the 1980s were a golden era for cinematic hijinks. But look past the big names and you'll find some seriously underrated gems.
10. Penn & Teller Get Killed
The quirky magicians had a widely-panned 1989 comedy outing (director Arthur Penn's last) but in hindsight it's a solid flick with some dynamite gags.

---
9. Young Einstein
Aussie comedian Yahoo Serious sold his car to raise funds for this 1989 comedy, which was a huge success in the Land Down Under but tanked here.

---
8. Midnight Madness
Michael J. Fox made his big screen debut in this charming Disney comedy about an all-night scavenger hunt organized by a reclusive genius.

---
7. The Ice Pirates
This sci-fi satire has some lowbrow jokes that fall flat, but its willingness to embrace the cheap-ass nature of its own existence is charming.

---
6. Night Of The Comet
When the Earth passes through the tail of a comet, it unleashes a zombie apocalypse in this 1984 cult hit.

5. After Hours
Martin Scorsese's 1985 black comedy was inspired by a monologue by legendary radio voice Joe Frank and, although audiences didn't flock to it, has aged very well.

---
4. Tapeheads
The 80s were the MTV decade, so this Tim Robbins / John Cusack flick spoofing the video biz was very much a creature of its era.

---
3. True Stories
Talking Heads frontman David Byrne had tons of creative control over this quirky musical comedy pulled from the tabloid headlines.

---
2. Fletch
Chevy Chase became an icon with the Vacation movies, but his role as a newspaper reporter with a knack for disguise might have been even better.

---
1. UHF
Weird Al Yankovic's sprawling spoof of low-budget TV tanked in theaters but has enjoyed cult status in the intervening decades.