Watch the Teletubbies in Black & White… Through Your Fingers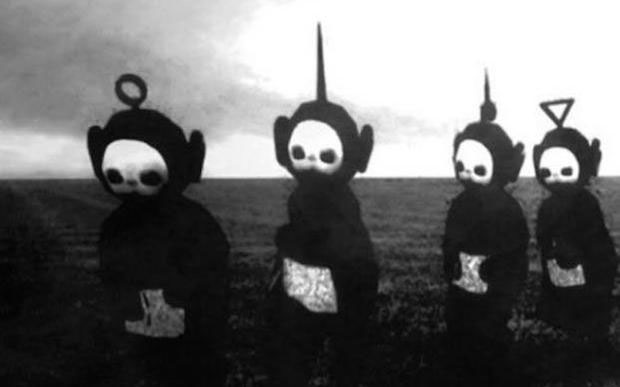 Posted by Mike Schuster on
It all began with a simple screengrab. Twitter user Mark Holland posted a picture of the lovable, huggable childhood pals the Teletubbies with grainy, black & white filter. The results, alas, were horrifying. To put it more bluntly, it looks like a screenshot from a David Lynch reboot of The Seventh Seal. But other Twitter users commented that it looked like a frame from the music video for "Atmosphere" by the equally lovable, huggable post-punkers, Joy Division.
Well, it didn't take long for Christopher Brown of Boston rock band Vary Lumar to run with the idea, nab some footage of the tubby fuzzies, and score it with the down-beat tune. The results, alas, were even more horrifying.
Take a gander at the Lynchian nightmare below and never listen to Substance the same way again.