Seth Meyers Got Drunk on St. Patrick's Day. Really, Really Drunk.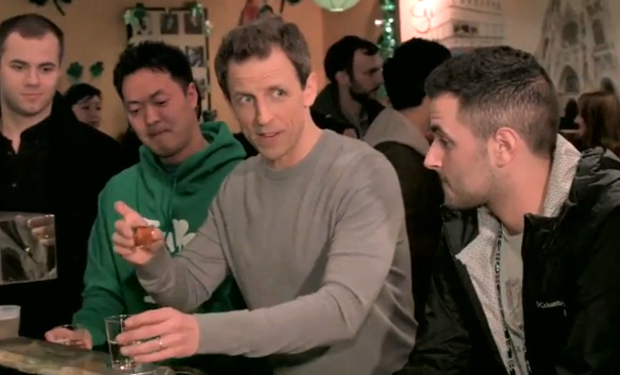 Posted by Cher Martinetti on
Seth Meyers celebrated St. Patrick's day the way everyone else in NYC (and everywhere) did: by getting his drink on. On Late Night, Seth guzzled his way across a few local bars, invented a new shot ("Leprechaun in a Vineyard") and tried his hand at a St. Patty's Day-themed drinking game. Unfortunately, for Seth, the game is rigged so that he has to take many, many shots, making it a bit challenging for the obviously not-sober Seth to even say a sentence without cracking up. So basically drunk Seth Meyers turns into sober Jimmy Fallon.