Sound Advice: Nick Jonas Is Not Actually Named After Nickelodeon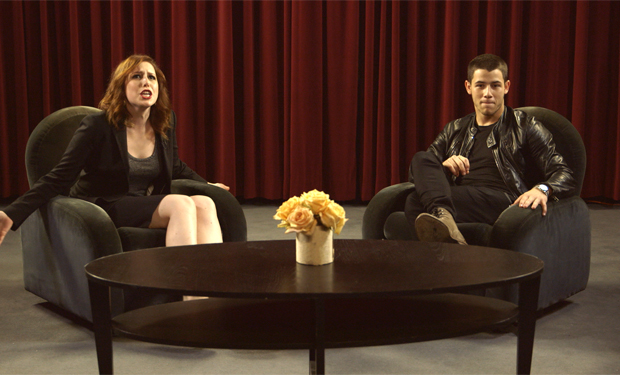 Posted by Melissa Locker on
Nick Jonas may be best known for his work with his brothers in the Jonas Brothers, but when people hear the Thanksgiving-themed album that media coach Janessa Slater (SNL's Vanessa Bayer) recommended he make, he will definitely make his mark as a solo artist.
That was just one nugget of the wisdom that Janessa imparted on Nick during his stopover on Sound Advice, but once he heard Janessa singing about turkey and cranberry sauce he knew he was in for a landslide of truth. That is, until she started chugging some pinot grigio, dissing his former Miss Universe girlfriend, and talking about the true meaning of her promise ring.
video player loading
.
.
.