Get Ready: Michael Kenneth Williams to Star in The Spoils Before Dying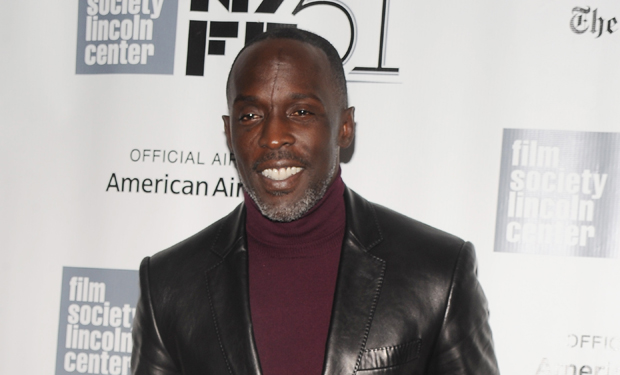 Posted by FIX Staff on
Watch out! Michael Kenneth Williams is coming… to IFC. The Boardwalk Empire star has been confirmed as the lead in fictional literary author Eric Jonrosh's latest book-to-screen adaption, The Spoils Before Dying. In addition Will Ferrell will reprise his role as Jonrosh, the booze-soaked author turned director who opens and closes each riveting episode. Considered too risqué for the safe and sanitized living rooms of a 1950's postwar nation, the six-part comedic miniseries will be coming to screens for the first time this summer, on IFC.
Here's some info about the show:
A pulp-noir murder mystery set in the seedy underbelly of Los Angeles' jazz scene, The Spoils Before Dying follows down-and-out pianist Rock Banyon (Michael Kenneth Williams) who becomes the prime suspect when his lead singer and occasional lover is found violently murdered in a car with another man. With the death of two people hanging over his head, Rock has only 72 hours to clear his name or fry in the electric chair. Determined to prove his innocence, Rock goes on an elusive quest for the truth that takes him into an abyss of sex, murder, love, betrayal, and of course, jazz.
"We've been spoiled by the talent we've been able to attract to this franchise," said Jennifer Caserta, IFC's president, in a statement. "We know Michael will bring the same swagger of his previous larger-than-life roles to this once-in-a-lifetime opportunity to explore a dangerous world that was too hot for television."