Bye Felicia! The 8 Most Quotable Lines from Friday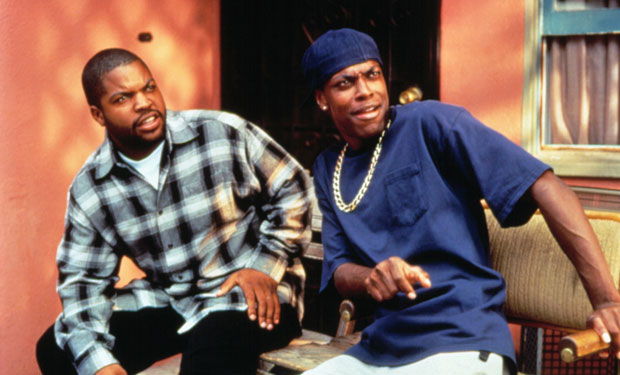 Posted by Cher Martinetti on
1995's comedy classic Friday is turning 20 this April. To celebrate it's anniversary, the Ice Cube and Chris Tucker flick will be returning to theaters for one day only on 4/20, because of course.
The movie spawned a couple of sequels, but the original is still the best. Here are 8 of the best quotes from Friday, some of them still heavily used today.
8. If Deebo says it's his…
Maybe just let him have it.

---
7. Learning the rotation is an important lesson.
Respect the order.

---
6. It's Friday, you ain't got no job. You know the rest.
Sometimes this is the best way to spend a Friday when you're underemployed.

---
5. Smokey's "mind control."
He's practically a Jedi.

---
4. Remember it, write it down, take a picture…
To be honest, this is a pretty solid method for remembering things.

---
3. When Smokey tries to understand why Craig got fired.
Really, though. What ever happened to those damn boxes???

---
2. Craig never has two things that go together.
And don't act like you never used water for your cereal when you were out of milk.

---
1. Bye Felicia
20 years later, and these two words have become one of the biggest quotes/memes ever.

---
MORE QUOTABLE LINES:
– The 25 Most Quotable "Anchorman" One-Liners
– The 25 Most Quotable "Step Brother" One-Liners
– 10 Most Quotable Lines from the Vacation Movies