7 Board Game Movies Hollywood Will Probably Inflict on Us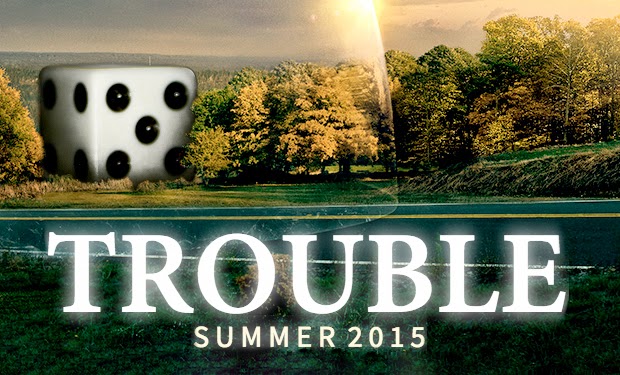 Posted by FIX Staff on
By Mike Schuster
It's been nearly 30 (30!) years since the holiday release of the madcap whodunit Clue, and despite those middling beginnings, the state of "board game movies" has been on a steady, triple-decade decline. With only a handful of entries — ranging from the underperforming Michael Bay-wannabe Battleship to the bona fide fantasy bomb Dungeons & Dragons — films based on board games are an even riskier bet than films based on video games.
Nevertheless, Deadline recently reported that Gail Katz (the producer behind The Perfect Storm and Air Force One) has acquired the rights to the best-selling tabletop title, The Settlers of Catan. A far cry from the action-packed popcorn flicks that Katz has been attached to, Catan lets players experience the white-knuckled thrill ride that is tile placement and sheep auctions. Although it remains to be seen if Catan: The Movie will upend its woefully subpar genre, Hollywood is still an industry of familiarity and will roll the dice on a number of films inspired by other popular tabletop games. Here's what studios are (probably) bringing board-to-screen:
1. Operation
Denzel Washington is Frederick Helton, Chief Surgeon at the Cleveland Clinic and a man who's seen it all…or so he thought. When a boozy drifter stumbles into his emergency care, Helton discovers a medley of anatomical grotesqueries and soon realizes the knee bone isn't always connected the shin bone. It's Human Centipede meets that Denzel movie where he's an ex-special forces agent who saves a little girl or something. Man on Fire? Sure, that'll do.
---
2. King of Tokyo
After establishing himself as the ruler of the Japanese metropolis, Godzilla invokes the wrathful jealousy of his leviathan compatriots. King Kong, Mothra, Cthulhu, Killer Mantis, and a rogue's gallery of baddies battle for territorial supremacy in a film BoardGameGeek.com is already calling, "Fun at first, but tiresome after a while."
---
3. Trivial Pursuit
What do the capital of Peru, the pancreas, and the all-time scoring leader in a single basketball game have in common? They're all clues leading to the rescue of Kirk Gilbert's family. But can a man who only graduated technical college grasp the intellectual minutia it takes to get a piece of the pie?
---
4. Life
From the director of Little Miss Sunshine and penned by Diablo Cody, this hypercolor tale of wit and whimsy follows the Niffenegger family as they venture cross-country after daughter Twee wins the Publisher's Clearinghouse Sweepstakes. But they'll have to endure hamfisted catchphrases and four separate karaoke showdowns before the prize can be claimed. Jon Heder cameos as himself.
---
5. Trouble
The simple folk of the rural enclave Gluten, Iowa suddenly find themselves confined inside an unbreakable, clear plastic dome that encapsulates the entire town. But on the outside, one scientist (Tom Hardy) believes a hard tap at the top could topple the duplex-sized die and create a means of escape.
---
6. Guess Who?
Detective Huck Gunderson is on the tail of a serial killer nobody can seem to identify. "Handlebar mustache" says one witness, "gaudy earrings" says another. As 24 different suspects are whittled down to one, Huck realizes he may have been too hasty in his perp dismissals as well as what he thinks constitutes "curly hair."
---
7. Sorry!
A tale as old as time, suburban housewife Rosemary Dambrosio gives birth to a demon hellspawn thanks to her husband's blood oath with Satan (Willem Dafoe). However, it's not until the 17th trimester that Rosemary discovers the goblin she's carrying isn't her husband's and has to decide whether a single-word apology can smooth things over.