10 Trilogies That Shouldn't Be Trilogies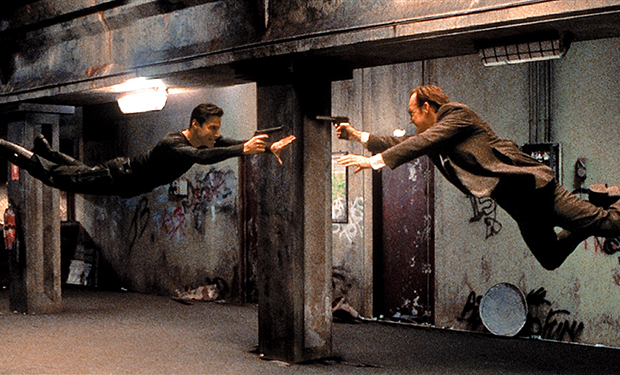 Posted by K Thor Jensen on
Stretching one movie into three can be a good idea, but it can also horribly backfire. Here's our take on flicks that should have stopped at a sequel.
10. Austin Powers
Goldmember took everything that we loved about the Austin Powers movies and drove it into the ground to make an unfunny mess.

---
9. Cannonball Run
Cannonball Run and Cannonball Run 2 are perfectly good lowbrow comedies, but the third entry – 1989's Speed Zone – is an embarrassment.

---
8. The Hangover
The first Hangover movie was a shot out of nowhere that established the "bro-com" as a genre. The third one is completely awful.

---
7. Spider-Man
Sam Raimi faced studio pressure to include a lot of stuff in the third Tobey Maguire Spidey film and as a result it kind of stinks.

---
6. Beverly Hills Cop
It's a testament to Eddie Murphy's decline as a comedic performer that the third Beverly Hills Cop movie is so much worse than the first two.

5. Cruel Intentions
1999's Cruel Intentions is one of the most magnificently trashy teen flicks ever, but making it a trilogy just brought the whole enterprise down.

---
4. The Addams Family
The first two Addams Family movies are perfectly serviceable 90s comedies with some quality bits, but the direct-to-video third one, Addams Family Reunion, is a turd.

---
3. Back to the Future
Sure, Back To The Future Part III isn't necessarily a bad movie, but it certainly doesn't live up to the high standards of the previous two.

---
2. RoboCop
Paul Verhoeven's original RoboCop is an undisputed classic, so it's a shame that by the third film it'd been dumbed down for an audience of kids.

---
1. The Matrix
The first Matrix movie completely changed the landscape for action films, so it was painful to see the sequels goof up so spectacularly.