10 Movies Nobody Thought Would Get Sequels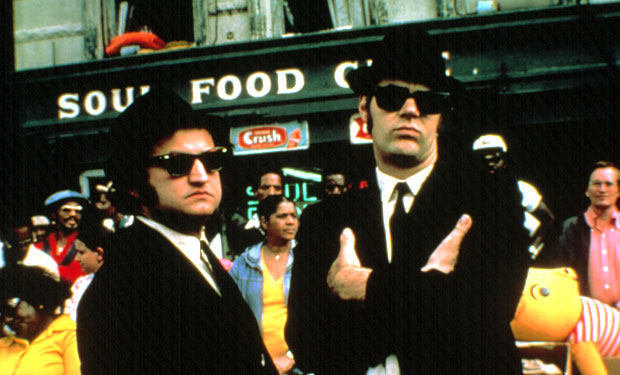 Posted by K Thor Jensen on
It's a fact of Hollywood life that successful movies get sequels. But the 10 flicks on this list seemed like very unlikely properties to get another shot.
10. The Blues Brothers
The original Blues Brothers is a screwball comedy classic, but 18 years later original director John Landis and Dan Aykroyd returned for Blues Brothers 2000.

---
9. Saturday Night Fever
The defining document of the disco age was a smash hit, but six years later Tony Manero's return in Staying Alive seemed a little too late.

---
8. Highlander
At the end of the first Highlander movie, only one of the head-chopping immortals remains, right? So how could a sequel even be possible? Oh, right: aliens.

---
7. Chinatown
It took twenty-six years to get The Two Jakes, and in the interim Jack Nicholson basically had an entire career.

---
6. Cocoon
This 1985 sci-fi favorite ends with all the old people going off to space, but despite that fairly solid closure a flop sequel followed a few years later.

5. Showgirls
Paul Verhoeven's demented satire of the world of Vegas strippers landed a direct-to-video sequel in 2011, for some reason.

---
4. Beneath The Planet Of The Apes
The second Apes film ends with the entire Earth being destroyed, which you'd think would rule out a sequel. You'd be wrong.

---
3. Henry Fool
Hal Hartley's 1997 slice of life did OK at the box office, but nobody expected it to spawn a sequel, Fay Grim, a decade down the line.

---
2. Happiness
Todd Solondz's 1998 ensemble flick is almost impossible to watch without cringing, and audiences were baffled when he brought some of its characters back for Life During Wartime.

---
1. Clerks
Kevin Smith's breakthrough first feature was a black & white low-budget oddity, so the fact that he made a follow-up a dozen years later came as quite a shock.