10 '90s TV Shows That Were Too Weird for Their Time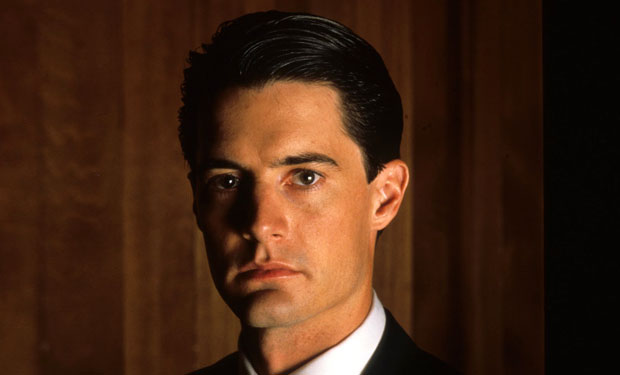 Posted by K Thor Jensen on
The rise of cable and FOX in the 1990s meant a new era of experimentation in television, but not all experiments work out. Here are 10 shows that may have been too weird for their time.
10. Profit
Short-lived Fox series Profit starred Adrian Pasdar as a corporate climber from an abusive family. It was way too morally complex for the 1996 audience and only lasted 8 episodes.

---
9. The Ben Stiller Show
Ben Stiller's 1992 sketch show pushed a ton of envelopes that the TV audience just wasn't comfortable with at the time.

---
8. Cop Rock
Steven Bochco's musical police drama got a lot of jeers when it debuted in 1990, but now with shows like Glee and Nashville it doesn't seem so weird.

---
7. Nowhere Man
Bruce Greenwood played a photographer who has his entire identity erased in this conspiracy-heavy FOX drama.

---
6. The Idiot Box
Produced by Alex Winter (Bill from Bill & Ted's Excellent Adventure), this absurd MTV sketch show only had six episodes made.

5. Lois & Clark
Superhero TV shows are big business again with Arrow, Gotham, and many others getting solid ratings. But none of them would exist without the 1993 live-action Superman series.

---
4. American Gothic
Produced by Sam Raimi, this 1995 series nailed the small-town horror thing, but CBS for some reason aired it out of order and it didn't find an audience.

---
3. Young Americans
This 2000 WB show was supposed to premiere in 1999, so it made the list. Ostensibly a Dawson's Creek spin-off, it was a remarkably class-conscious teen drama that got canned after 8 episodes.

---
2. Freaks & Geeks
Judd Apatow's brilliant take on suburbia laid the groundwork for the entire generation of comedy that followed it.

---
1. Twin Peaks
Well, duh – David Lynch's surreal murder mystery was so ahead of its time that it's actually coming back 25 years later.