This Lost Pilot Featuring a Young Amy Poehler Is Comedy Gold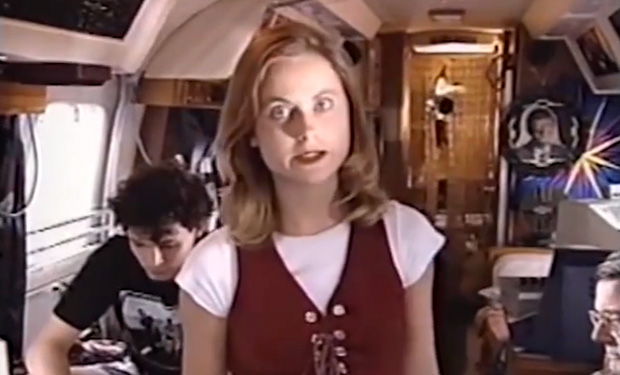 Posted by Nick Romano on
We know you're still mourning the loss of your beloved Parks and Recreation, but we've got something to cheer you up: a lost comedy pilot starring a 24-year-old Amy Poehler as a hacker. We were just thinking the other day that Blackhat would have been so much better with a little bit of Leslie Knope.
Splitsider is diving into the archives of The Second City Network, and they've unearthed never-before-released footage of one of their pilots that never saw the light of day. It's called RVTV, and it follows a group of computer geeks camping out in an RV and the shenanigans that ensue.
Aside from Poehler, RVTV features Matt Dwyer and improv legend Del Close. Not much is known about the pilot or why it was cancelled, but the trio filmed it in Toronto during one week in 1995. Adam McKay of Anchorman fame penned the treatment with SNL writer Tom Gianas, and there was a lot of improvising going on. As you can tell by the footage, the classic Poehler quirk was there even at an early age. She loves breaking into the NRA's website and snatching photos of their picnics, freestyle raps, talking about Del Close's Janet Reno masturbation spurts, and rants about how she refuses "to be masturbation imagery."
Splitsider promises to dive even further into the ghosts of Second City's past, but this is a great start. After getting a load of this, we want nothing more than for Poehler and her RV crew to download, digitize and plug us into couch potato land.
[H/T: A.V. Club]