Watch Your New Favorite Girlfriend-Approved Sports Show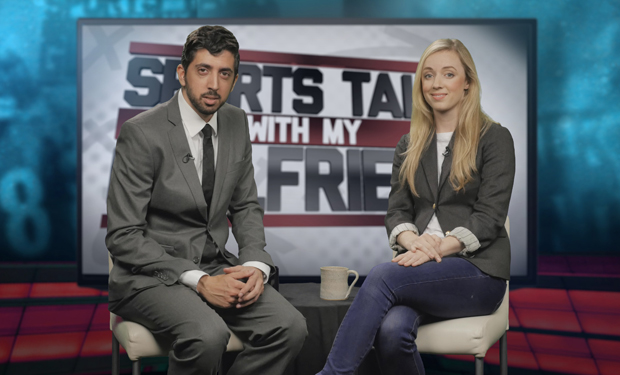 Posted by Nick Romano on
Written by Nick Romano
Imagine this: a guy has been itching to have a lively debate about whether New York Giants quarterback Eli Manning is going to start turning things around. Unfortunately, all of his sports-loving buddies are taking their girlfriends to see an early screening of Fifty Shades of Grey, so the only one left to hash it out is his own girlfriend — who hates sports. Take all of this and condense it into a two-minute-long weekly segment, and you get Sports Talk with My Girlfriend.
Hosted by Tom Joafe, this sketch comes courtesy of IFC's newest Comedy Crib series Pantry Boy, and it takes place for such a short amount of time because, well, that's the only time his girlfriend can tolerate sports talk. We can't decide what's more hysterical: the quick change from Tom's newscaster voice to the quieted tone of "OK, let me quickly catch you up real quick," or the answers from his girlfriend, hilariously played by Kristen Acimovic of the Comedy Crib series Faeries.
"[Eli Manning] won two Super Bowls! What more do you want? Are you ever happy?" When it comes to talking sports, some guys are never happy.
Watch below, sponsored by Hyundai.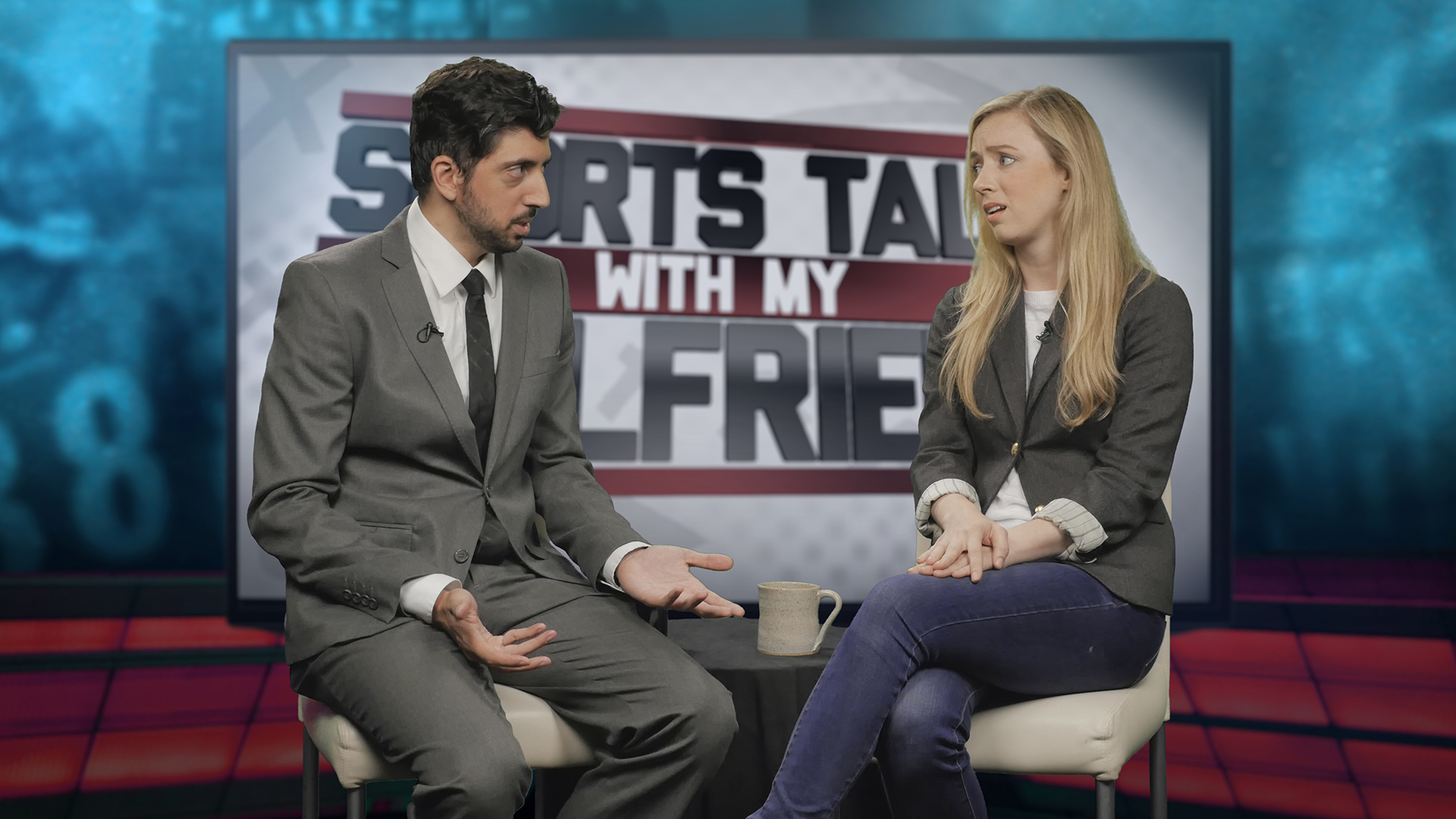 video player loading
.
.
.