Liquid Slam Takes '90s Commercials to the Extreme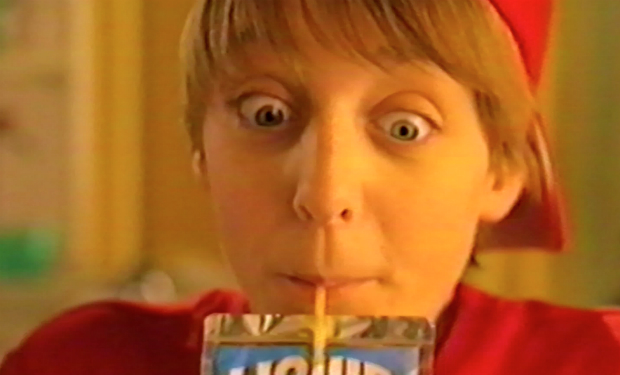 Posted by IFC on
By Nick Romano
What were some things that defined every '90s commercial? According to this video spoof, sugary drinks with names like Liquid Slam, moms giving that "oh, you kids" look, at least one famous athlete, and a horrific monster that terrorizes kids. Apparently the good people over at CapriSun didn't tell us what happened after kids went all Alex Mack.
WARNING: NSFW

In this spoof ad from Rocket Jump, the '90s-era campaign for Big Game's food product line goes horribly wrong when three kids ingest its Liquid Slam drink only to reform as a spliced mutant monster. I guess everything went fine in four out of five cases, but that one probability risk doesn't seem worth the sickly sweet payoff.
The lives of these kids and the poor footballer are forever changed as lil' Timmy (let's call him Timmy, because doesn't he seem like a Timmy?) won't be coming home to enjoy any more Liquid Slam drinks. But that's OK, because that means more Big Game Pizza Pizza Pigskins for everyone else! Everything's much better when it comes in mini-pizza form … until the hybrid monster returns and drives its tentacled arm right through Mrs. D's torso!
We don't know about you, but we don't remember '90s commercials being this hysterical…or tragically gruesome.
Want more '90s? Check out our list of what '90s movies would look like if they were made today.