Kristen Wiig Recreating the Sia Dance Was the Highlight of the Grammys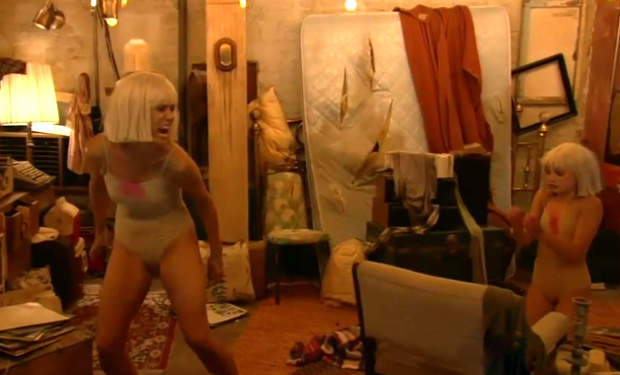 Posted by Melissa Locker on
Kristen Wiig isn't a singer, but she still won the Grammy Awards last night for awesome-est performance. (That's a category, right?) The actress made a surprise appearance on stage helping out the camera-shy Sia during her performance of "Chandelier."
While Sia stood at the back of the stage, singing while facing the wall like she sat through one too many viewings of The Blair Witch Project, Wiig and 12-year-old dance auteur/reality show star Maddie Ziegler wore matching platinum blonde wigs and busted out some serious move. After a series of dance-offs and Wiig's endearing attempt to dance a shirt on, the dance culminated with Wiig and Ziegler yanking off their work suits to reveal nude leotards and jumping into each other's arms.
Epic epic honor. Kristen Wiig and @maddieziegler giving TOTAL BOSSNESS. pic.twitter.com/Yu4MSJRF8a

— sia (@Sia) February 9, 2015
While it wasn't as ridiculous as Jim Carrey and Kate McKinnon's "Chandelier" performance on SNL last October, it was by far the best thing on the Grammys.
Watch the whole mesmerizing performance here:
Want the latest news from IFC? Like us on Facebook and follow us on Twitter@IFC