Fifty Shades of Steve Buscemi Is the Only Valentine's Day Movie You Need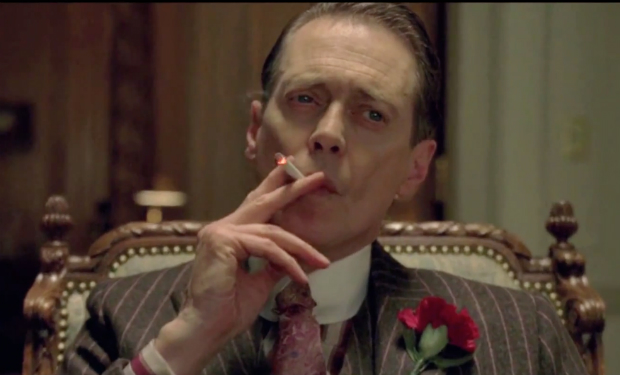 Posted by Nick Romano on
There's only one man who makes us all weak in the knees. There's only one man who puts the "sex" in "BDSM sex dungeon." We're talking, of course, about the suave, the unrelenting, the incorrigible Steve Buscemi. If you thought we were going to say Christian Grey, then you better watch this hilarious Fifty Shades of Grey spoof.
Spliced together with footage of Buscemi looking like a total baller in Boardwalk Empire and flaunting his crazy eyes in Mr. Deeds, Fargo, and more, this video from Boo Yah Pictures seamlessly incorporates the 57-year-old actor into the world of E.L. James erotic world of Twilight fan-fiction gone wrong (or oh so right, depending on your singular tastes.)
The much-hyped Fifty Shades of Grey movie hits theaters this week, just in time for Valentine's Day, because nothing says Valentine's Day like whips, ball gags and nipple clamps, amirite? But even Buscemi knows when enough is enough. After seeing this spoof, we can't imagine anyone else aside from him in the role of the billionaire bachelor. He's clearly the one for the job, but we can understand his unwillingness to lose himself in the role was probably what led to Jamie Dornan's casting. At the end of the spoof, he wasn't even equipped to handle a little blood.